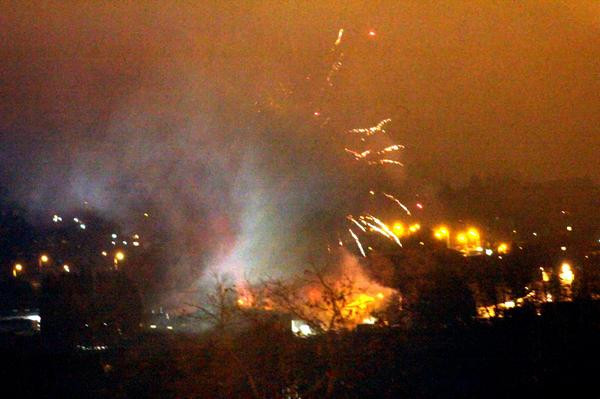 A man has been arrested in connection with a blaze at a fireworks warehouse in Stafford which has left two people unaccounted for.
Staffordshire Police said they have arrested a 53-year-old man following the fire at SP Fireworks in Stafford on the evening on 30 October.
Four people were also hurt in the blaze at the Baswich Industrial Estate. One man in his 40s was taken to the University Hospital of North Staffordshire with serious burns. One man in his 60s is being treated for back injuries and smoke installation, while two women, one in her 40s, the other in her 50s were assessed for smoke inhalation and discharged.
The fire was eventually brought under control after being tackled by about 50 firefighters at the scene. Police said there are still two people unaccounted for.
Dramatic images and video of fireworks exploding at the factory emerged online as the Staffordshire Fire & Rescue Service attempted to control the blaze.
A Staffordshire Police spokesperson said: "This was a challenging and complex operation and we recognise the impact it had on local residents and we want to thank them for the cooperation."