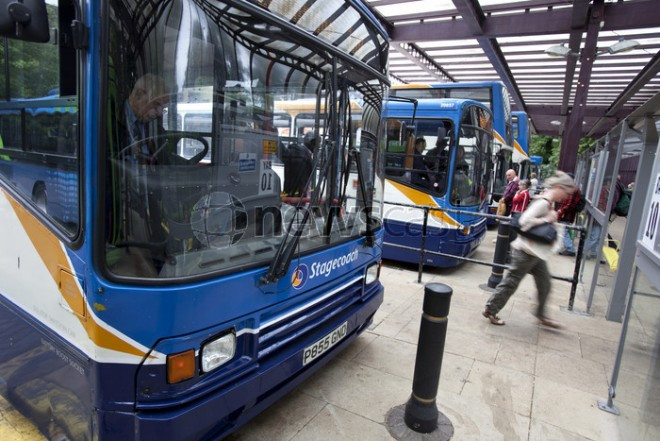 Shares in Stagecoach were up on the FTSE 250 in afternoon trading after the transport company announced it had acquired the bus operations of East London Bus Group Limited for £52.8 million, around one fifth of the price for which it was sold by Stagecoach four years ago.
Stagecoach originally sold the operations to Macquarie Bank in2006 for £264 million. The acquired business currently runs 10 bus depots and a fleet of around 1,400 buses. In the year ended 2 April 2010 the business made a profit of nine million pounds, although that is not expected to be repeated this year.
The acquisition will give Stagecoach control of London's third largest bus operator, with a market share of around 15 per cent.
Stagecoach said that the acquisition represented at opportunity to create value through the turnaround of an under-performing business and by generating back-office savings. In addition the group said it expected the acquisition to be "modestly accretive in the first full financial year".
Brian Souter, Chief Executive of Stagecoach, said, "We operated a successful bus business in London for several years and are pleased to re-enter the London bus market at what we consider to be an attractive price. Whilst we do not underestimate the challenges we face in driving up the financial performance of the acquired business, we relish the opportunity to apply our expertise in managing UK bus businesses to create value from a turnaround situation."
By 16:10 shares in Stagecoach were up 1.20 per cent on the FTSE 250 to 185.20 pence per share.