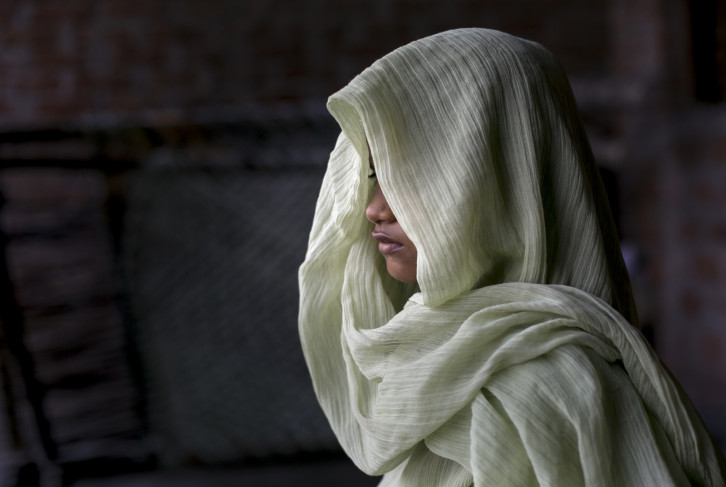 In a shocking incident, a 15-year-old girl was chased and attacked by a stalker, who chopped off her right hands with a sword, in a busy market in the north Indian state of Uttar Pradesh on Wednesday afternoon (23 August).
According to the Times of India, the accused - identified as 19-year-old Vinod Chaurasia - had been harassing the girl, a class IX student, for the past many days. And on Wednesday, when Chaurasia saw the girl at Lakhimpur Kheri district's local market, he tried to approach her but she rejected his advances.
Angered by the refusal, Chaurasia - who works at a welding shop nearby - grabbed a sword he kept at the shop, and charged at her, Times of India reported.
According to reports, the accused was trying to chop off her other hand as well but was overpowered by a crowd and was later handed over to police.
The victim was earlier taken to the district hospital but was referred to Lucknow as her condition was deteriorated. "She had lost a lot of blood and she was critical. That's why she was sent to Lucknow for treatment," a doctor at the district hospital was quoted as saying.
"Our priority is the health of the girl, who is in a serious condition. Once her condition improves, we will record her statement, following which the motive of the attack can be clearly ascertained," the district superintendent of police S Chinappa said.
This is the third such case in the month of August when girls have been attacked by men. Earlier on 10 August, two sisters - Gulshan (19) and Fiza (16) - were set ablaze by two stalkers when they were asleep at home in Bareilly. Both girls died and the two stalkers were arrested.
On 8 August, a 17-year-old girl - Ragini Dubey - was stabbed to death by goons in Ballia as she was going to school on her bicycle.