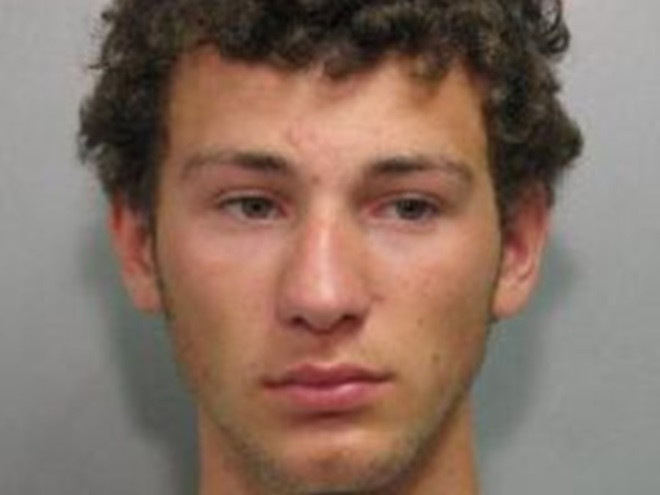 An ex-boyfriend hid in the attic of his former lover's home storing water, food and even urinating in bottles before jumping down and attacking his ex-girlfriend and stealing her car, say police.
Taylor Broussard is alleged to have attacked an unidentified woman after forcing himself inside her house before 3 May this year in Larose, Louisiana.
After searching the house, police say they discovered bedding, water bottles, food, and plastic bottles filled with urine leading them to conclude that Broussard had been living in the attic for some time.
The woman first contacted police about Broussard on 29 April after he allegedly entered her home without permission.
Then on the day in question, Broussard allegedly forced his way inside and confronted the woman, who was alone in the house with a child, and threatened her with a knife according to police reports.
CNN reported that Broussard began punching the woman after a verbal argument and continued beating her as she attempted to shield the child.
During the attack, Broussard allegedly slashed a mattress and damaged several items in her bedroom before the woman and child escaped to a neighbour's house and contacted police.
Broussard then allegedly stole the woman's purse, mobile phone, her Mitsubishi Outlander SUV and drove away from the property.
The Lafource Parish Sheriff's Office deputies tracked him down to Baton Rogue, Louisiana, where he was arrested. He had nine active warrants out for his arrest including stalking, domestic abuse and home invasion.