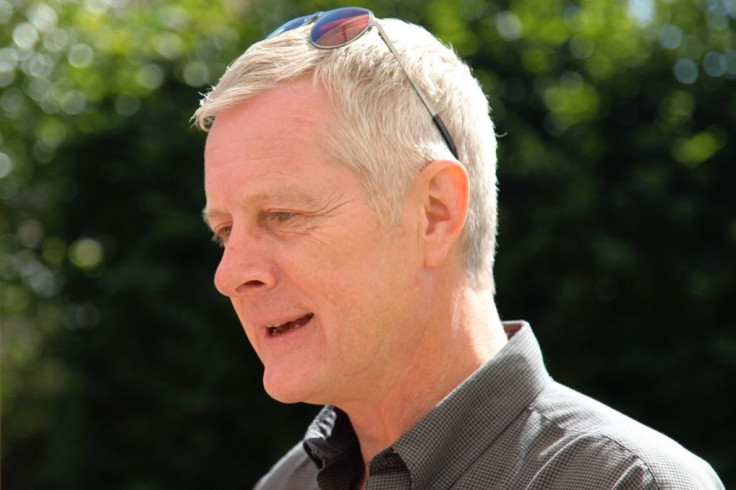 Two men have been charged with the murder of Dorset businessman Guy Hedger, who was found shot dead at his £1m ($1.3m) home.
Hedger was attacked by intruders at his house in the upmarket village of St Ives area in the early hours of Sunday (30 April) in what was thought to have been a robbery gone wrong.
The 61-year-old, a marketing director at Avonbourne International and Business and Enterprise Trust, died later that day in hospital.
Dorset Police arrested Jason Baccus, 41, and Scott Keeping, 44, both of Bournemouth.
They have been charged with murder and aggravated burglary and will appear at Bournemouth Magistrates' Court on Saturday (6 May).
A 40-year-old woman from Bournemouth and a 40-year-old man from Blandford are being questioned by police.
Police were called to the quiet Castlewood cul-de-sac shortly after 3am on Sunday where Hedger was found seriously injured.
Reports said that men wearing balaclavas escaped the property with jewellery and designer watches.
A post-mortem examination confirmed that Hedger died as a result of gunshot wounds. He was believed to have been shot with a shotgun.
Hedger's husband, Simon-Pierre Hedger-Cooper, 48, is said to have witnessed the incident and is being supported by specialist officers.
In the wake of the death Hedger's family paid tribute. They called him a "caring and compassionate partner, son, brother and uncle who lived life to its full and enriched the lives of all those who knew him".
Detective Chief Inspector Sarah Derbyshire, of Dorset Major Crime Investigation Team, said: "This was a truly horrific crime and our deepest sympathies go out to Guy's family and friends. Our thoughts remain with you all.
"I want to reassure the public that we have the best detectives, officers and staff working day and night on this case."
Anyone with information is asked to contact Dorset Police at www.dorset.police.uk, via email 101@dorset.pnn.police.uk or by calling 101, quoting incident number 30:53. Alternatively contact Crimestoppers anonymously on 0800 555111 or via www.crimestoppers-uk.org.