Star Wars 7 has been subjected to numerous leaks before its premiere in December this year and the latest one is about none other than Kylo Ren, the primary antagonist of JJ Abram's The Force Awakens.
The picture, claimed to be authentic, was leaked on Imgur and Making Star Wars reported that it looks like with the image leaked by Indie Revolver months back.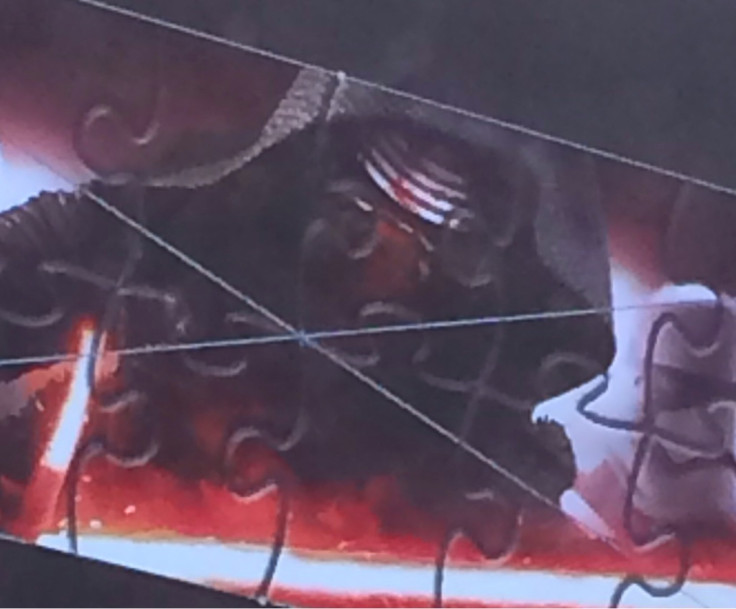 Fans will remember that the 88-second trailer of the highly anticipated science fiction thriller showcased Kylo holding his red lightsaber, but the teaser did not reveal his face.
Star Wars fans are eagerly waiting for the next fully fledged theatrical trailer of the seventh sequel of Disney/Lucasfilm's space opera. It is rumoured to be released on 16 April by Abrams and producer Kathleen Kennedy, who are scheduled to kick start the Star Wars Celebration fan convention in California.
The red lightsaber was used by the prime villain of the seventh instalment of the space action odyssey during the Battle of Endor thirty years ago.
Meanwhile, a plot leak by the fan website reveals intricate details about Mark Hamill's Luke Skywalker.
According to the plot spoilers, Luke, the old Jedi, will be hiding in order to protect an ancient
Sith tomb from the deadly villain Kylo.
The plot leak reads via Making Star Wars:
"Luke, it is revealed, has been experiencing severe mental torture whilst protecting this tomb by ghosts of the past, present and future and he is very unstable as we meet him. His power is terrifying to both himself and what it could mean for the future of the galaxy. There is talk that Kylo Ren knows how to unlock this tomb as he has self trained himself in the ways of the Sith without the need of a master. It is not mentioned how long Luke has been watching this tomb but it is implied it has been a few years against the better judgement of his friends. Luke isn't crazy so to speak but he has felt the damaging effects this exile has had on him."
It will be interesting to see how Daisy Ridley's Rey and John Boyega's the AWOL Stormtrooper meet Luke and Han Solo and how they will fight the latest but scary space villain when the movie premieres in late December this year.
Star Wars 7 is the first of a new trilogy and stars original cast members and also includes Anthony Daniels, Peter Mayhew and Kenny Baker alongside Andy Serkis, Max von Sydow, Oscar Isaac, Adam Driver and Domhnall Gleeson, plus relative newcomers and British actors John Boyega and Daisy Ridley.