After the record-breaking success of Star Wars: The Force Awakens, fans are eagerly waiting for its sequel Star Wars 8 (roughly titled as Space Bear). Though there is plenty of time before the movie hits the theatres, it has become a victim of various leaks and speculations regarding lead protagonist Rey (Daisy Ridley).
The eighth instalment of the space action thriller has already been subjected to multiple leaks but this time, a Reddit post has claimed that the script of Episode VIII has been leaked, revealing Rey's identity, Luke Skywalker's role and the Jedi temple mythology.
Warning: The following article contains spoilers. Avoid reading while you can.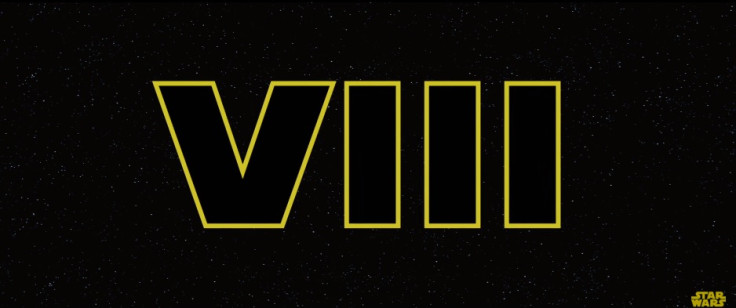 A post submitted by a user named LouEvilOne claims that the eighth sequel to the Disney produced Star Wars saga will be titled as Echoes of the Dark Side.
The leaked script talks about the backstory of Luke and his Jedi training to Kylo Ren before he turned towards the Dark Side. It also reveals the real reason of how Kylo's devotion for the Dark Side disturbed little Rey, who eventually landed on the deserted planet of Jakku.
The alleged script also talks about Rey's identity and her surprising power of Force, which overpowered Kylo during their superlative fight in TFA. One of the wildest claims made by the leak is that Ridley's character has a deep connection with Anakin Skywalker and hence her relationship with Luke will be more interesting in the upcoming movie.
So far, we know that after an adventurous journey and losing Han Solo on the way, Rey finally locates the former Jedi master in a remote island and hands him Darth Vader's lightsaber. While no one knows what will happen next, speculations are high that Mark Hamill's character will train the space scavenger to make her war ready for her future fights with Supreme Leader Snoke and Kylo.
Contrary to the leaked script, TFA director JJ Abrams has said that the eighth movie won't discuss Rey's identity. "Rey's parents are not in Episode VII," he told the audience at a Q&A session at EW. "So I can't possibly say in this moment who they are. But I will say it is something that Rey thinks about, too."
It is very unlikely that Disney will go so loose on its precious movie franchise and give away the information like a piece of cake. The company is, in fact, taking extra precautions (by hiring drones) to prevent leaks.
Another point to be noted is that Star Wars 7 was also a victim of numerous leaks but none of them turned out to be true and the movie surprised both its ardent fans and critics and went on to become one of the top-earning global blockbuster movies.
Star Wars: Episode VIII is being directed by Rian Johnson and is scheduled to premiere on 15 December 2017.