Actress Carrie Fisher is said to be in a stable condition after suffering a heart attack during an LA bound flight.
Her brother, Todd Fisher, said she was now "out of emergency" and stabilized at a Los Angeles hospital Sky News reports.
The US actress, who is best known for playing Princess Leia in the Star Wars films, went into cardiac arrest on a transatlantic flight from London to LA, the LA Times reports.
Fisher reportedly went into cardiac arrest about 15 minutes before the plane landed.
Shocked passengers who were on the flight have tweeted about the incident, describing how the United flight crew came to the actress's assistance. YouTube star Anna Akana said Fisher "wasn't breathing for 10 minutes or so."
Doctors and nurses who were among the passengers, also came to her aid as they attempted to administer life-saving CPR. A man who was seated behind her said she was taken off the plane by an emergency medical team.
Police and emergency units who responded to reports of a medical emergency at 12.15pm were at LAX airport by 1pm to assist the female passenger. LAFD spokesman Erik Scott said paramedics were standing by and immediately provided "advanced life support, aggressively treated, and transported" the patient — whom they couldn't name — to a local hospital, Variety reports.
A Los Angeles Airport spokeswoman said: "Upon arrival the LAFD (Los Angeles Fire Department) was already performing CPR on the victim and the victim was transported to a local hospital for further medical treatment."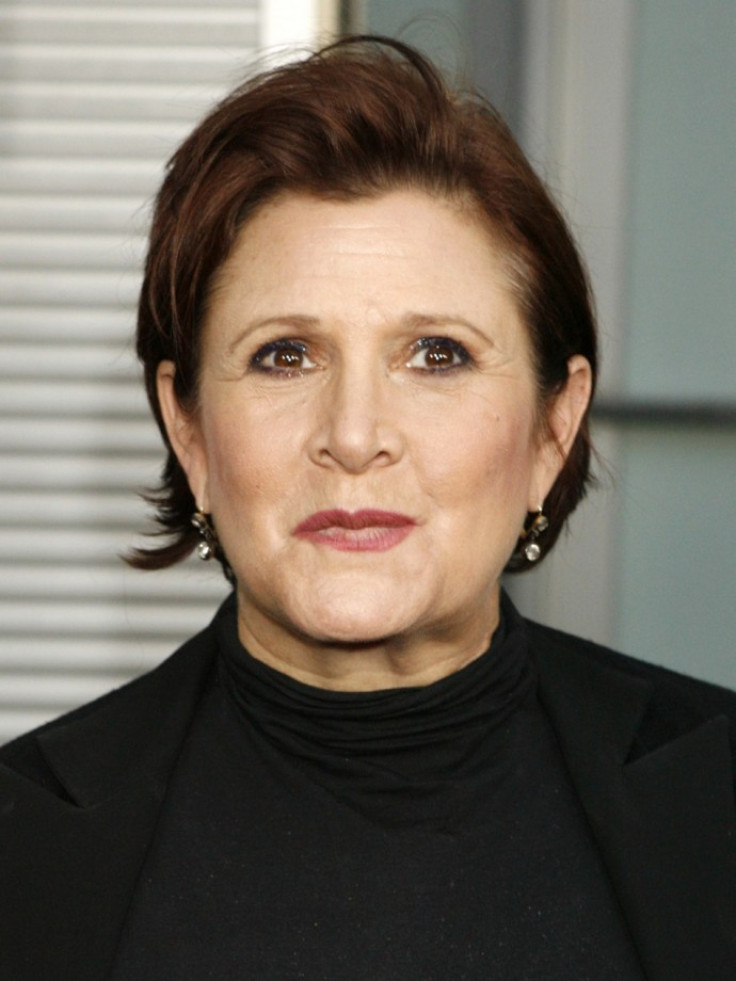 While fans have reacted to the news of her condition with shock and prayers, Hollywood stars too have been posting messages on social media.
Her Star Wars co-star Mark Hamill, who portrayed Luke Skywalker in the Star Wars movies, tweeted " .. sending all our love to @carrieffisher".
William Shatner asked his followers to "send special thoughts" to Fisher while Rogue One: A Stars Wars story writer Gary Whitta tweeted: "Thoughts, hopes, and the Force are with you."
Fisher, 60, had been on tour promoting her latest book The Princess Diarist. She is due to appear in Star Wars: Episode VIII when it opens in cinemas in December 2017.