Carrie Fisher has opened up about her secret whirlwind romance with her Star Wars co-actor Harrison Ford while filming Star Wars: Episode IV - A New Hope in 1976.
"It was so intense," the actress turned author told People Magazine and added, "It was Han and Leia during the week, and Carrie and Harrison during the weekend."
Fisher and Ford played Han Solo and Princess Leia in Star Wars movies, that captured everyone's heart in 1980's, and the die-hard fans of the franchise wanted them to end up together.
The 60-year-old star, who kept a journal while filming on location in London, said that she felt like it's time to come clean.
"It's been 40 years," added Fisher, who went on to write about her experience in a book called, The Princess Diarist. While Carrie was just 19-years-old, Ford was a 33-year-old married father of two.
Fisher revealed in her book that they spent their first night together after a birthday party for George Lucas. "I looked over at Harrison. A hero's face — a few strands of hair fell over his noble, slightly furrowed brow," she wrote. "How could you ask such a shining specimen of a man to be satisfied with the likes of me?"
Their romance ran its course once the film wrapped, but the actor recalls their brief time together very fondly. In the book she admitted, "I was so inexperienced, but I trusted something about him. He was kind."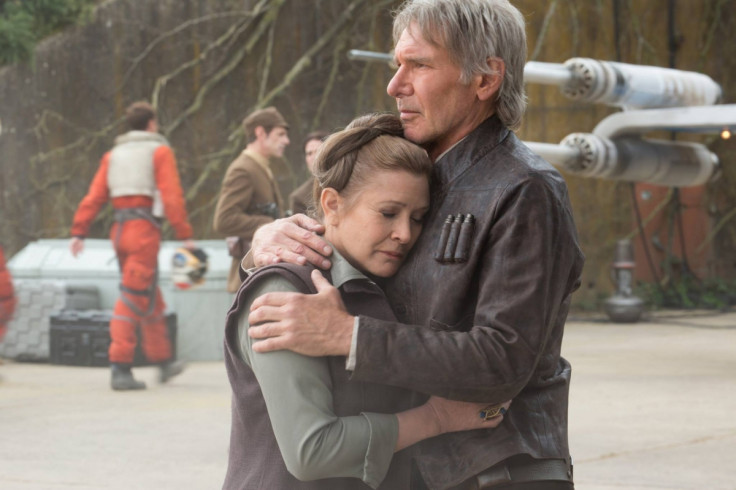 The actors reprised their popular characters in 2015's Star Wars: The Force Awakens. Although Ford' character was killed off by the end of the movie, Fisher will return as General Leia Organa in Star Wars 8, which is set for release in December, 2017.