Fans of the Star Wars films have been flooding into Los Angeles for the premiere of The Force Awakens. The seventh film in the franchise will get its world debut on 14 December, with stars like Harrison Ford, Mark Hamill and Carrie Fisher walking the red carpet.
The event is expected to be one of the biggest film premieres in Hollywood history, with some fans camping outside theatres for more than a week to get their hands on tickets.
The premiere will take place at three venues across Hollywood – the TCL Chinese Theatre, the Dolby Theatre and the El Capitan Theatre. The TCL Chinese Theatre on Hollywood Boulevard hosted the premiere of George Lucas's first Star Wars film in 1977.
Mounting anticipation
Fans have been told they must spend at least 24 hours in the queue before they are eligible to buy a pair of tickets. Buying an additional ticket requires an extra day in waiting time.
Long-time Star Wars fan Nicholas Johnson said seeing the film is only a small part of the experience.
"It's not just about the film. It's everything. If you're here, you're a part of an experience," he told the Los Angeles Times newspaper outside the TCL Chinese Theatre.
[Just wanting to see the film] is like going to Thanksgiving and even though you may dislike your family, you can't say you're just there for the turkey."
Details about the film's plot have been tightly guarded by Lucasfilm-owner Disney, with journalists attending the premiere asked not to reveal spoilers in their reviews.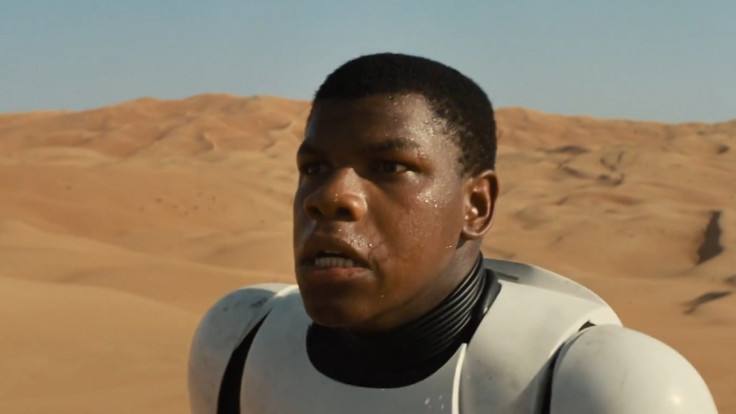 Los Angeles Police Lt John Jenal said the department was treating the event like any other marquee event taking place on Hollywood Boulevard, including the Academy Awards.
He told ABC News that the film's debut is "triple the magnitude of a typical premiere".
Star Wars: The Force Awakens will have its London premiere on 16 December. It hits cinema screens in the US and UK on 18 December.
Analysts expect the movie to rake in anywhere between $170m and $240m (£112m-£158m) in box office takings during the opening weekend in the US alone – comfortably eclipsing the all-time December opening record of $85m.