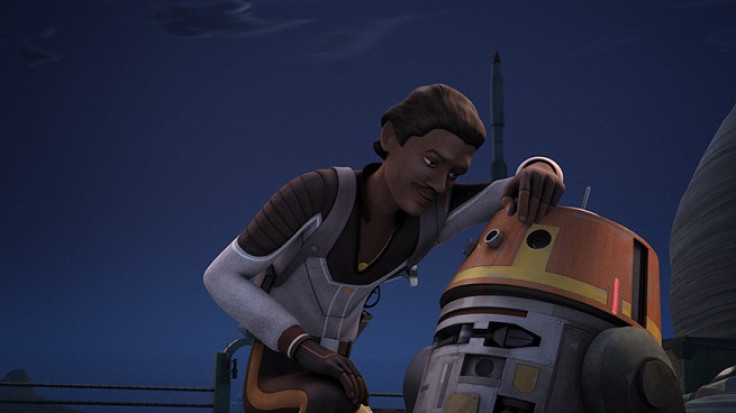 Disney's new hit animated TV series Star Wars Rebels returns with an all new episode today, Monday, January 19th at 9 pm on Disney XD.
The 12th episode is titled, Idiot's Array, and the official synopsis reads as follows:
Click here to watch the episode online via live stream.
You can also watch the episode online by clicking here.
Star Wars trilogy actor Billy Dee Williams will reprise his role as Lando Calrissian in tonight's episode of Star Wars Rebels.
In a special behind-the-scenes video, the creators of Star Wars Rebels, and Lando (Billy Dee Williams) discuss bringing the fan-favourite character back to a galaxy far, far away.
Watch all the promotional pictures and promos here: