Star Wars Rebels Episode 3: Where to Watch 'Fighter Flight' Live Stream Online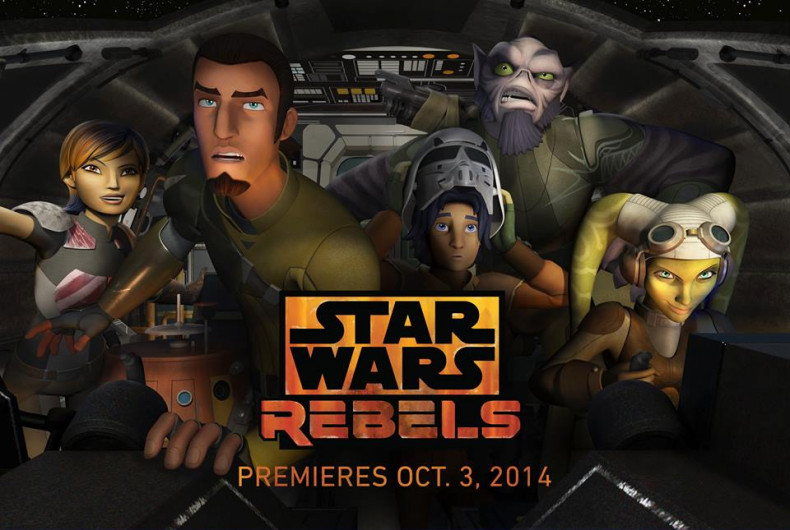 Disney's new show Star Wars Rebels returns with its 3rd episode today, 20th October, at 9pm on DisneyXD.
The third episode is titled, Fighter Flight, where Zeb and Ezra take on The Empire.
The official synopsis reads:
After being annoying to each other, Hera sends Ezra and Zeb on an errand to gather supplies, but they pull a crazy stunt and steal a TIE fighter instead. When the Empire destroys the home of a farmer who used to be friends with Ezra's parents, they imprison him and are en route to a labour camp. The TIE fighter proves useful when Ezra and Zeb have to work together to rescue the innocent farmer and his wife.
Click here to watch the episode online via live stream.
You can also watch the episode online by clicking here.
The upcoming episode appears to be about stealing fruits. One of the Stormtroopers notices this when Ezra tries to throw a fruit at him while trying to escape. But the fruits may not be all that the rebels are after.
Star Wars Rebels fills in gaps between Star Wars: Episode III – Revenge of the Sith and the iconic franchise launcher, A New Hope. It is about a diverse crew of freedom fighters aboard the starship, Ghost, who are waging a small war against the Empire. In command is Kanan (Freddie Prinze, Jr), a survivor of the Emperor's Jedi purge.
Watch the promo here.