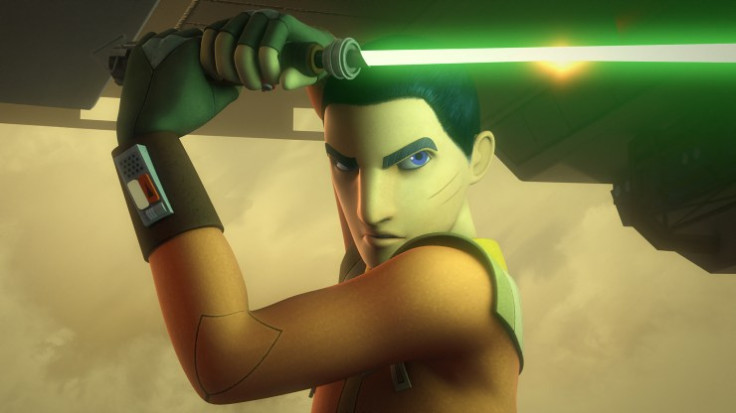 Disney has officially released the premiere date and synopsis for Star Wars Rebels season 3's one-hour episode titled, Steps into Shadow. The animated show will return for its 3rd season on 24 September, which will feature a"more powerful" Ezra Bridger strengthening the Rebel fleet and the team preparing for their biggest mission yet.
The episode will also introduce two new characters – the ancient being Bendu and cold and analytical Imperial leader Grand Admiral Thrawn. Here is the official synopsis released by Disney:
Showrunner Dave Filoni spoke about how season 3 of the Disney show will shape up. He told Coming Soon, "I always want to know when we start kind of where it's all going. That's especially true of Ezra. Here we're introducing this pretty potent Force using kid. "
Filoni continued, "Where is he? You'd think he'd be a pretty important tool for the Rebellion to use in the later films. But eventually Simon [ executive producer Simon Kinberg] and I figured out what that means, where they go and what happened to them."
To know more about Ezra, Kanan, Sabine, Zeb and others we have to wait till this fall, as Star Wars Rebels season 3 premieres on Saturday (24 September) at 8.30pm EDT.