Just a few days ago, social media blew up with Star Wars fans reacting positively to the news that Atlanta actor Donald Glover had signed on to play Lando Carlissian in Disney Lucafilm's upcoming prequel centring around Han Solo. Now, a rumour has emerged that suggests the movie will focus on how the galactic smuggler won his beloved starship the Millennium Falcon from Carlissian before the events seen in Episode IV – A New Hope.
The Hollywood Reporter's Borys Kit first announced the news, sharing on Twitter that "a couple of sources" had told him that the spin-off would finally depict that well-known storyline in the Star Wars canon after decades of it not being explored on screen. Since the first instalment back in 1977, there have only been passing references as to Solo obtaining the vehicle, whereas the books and comics which make up the Extended Universe go into more detail.
During their youth, Calrissian was beaten by Solo while playing poker-like card game sabacc  and in the process, handed over the deeds to his personal transport ship. But whether the film will follow that exact same storyline remains to be confirmed.
As it stands, Glover and Alden Ehrenreich – who is set to take over from Harrison Ford as the titular character – are the only actors locked into the movie so far. The Lego Movie's Phil Lord and Christopher Miller are signed on as directors, working with a script from Lawrence Kasdan and his son, Jon.
While the plot of the movie is yet to be confirmed, concept artist Iain McCaig previously told Star Wars News Net back in June that the film's script is "by far the best Star Wars script, and one of the best scripts period, that [he had] ever read". The anthology film is scheduled to reach big screens in the US on 25 May 2018. Fortunately, fans of the entire franchise won't have to wait that long to get their space-opera fix however as Rogue One: A Star Wars Story hits both US and UK cinemas on 16 December 2016. Additionally, Star Wars: Episode VIII will be out on 15 December 2017.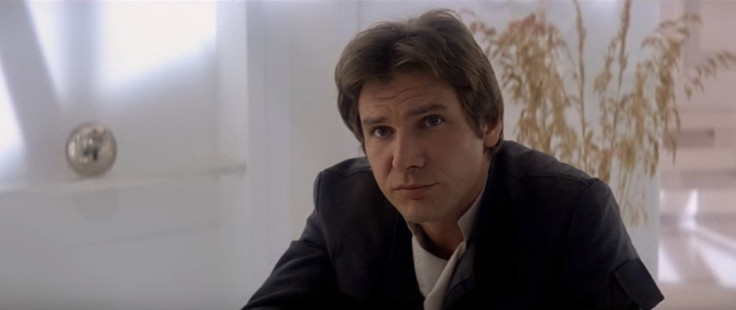 For more entertainment news follow A-List on Twitter @Alistinsider