Starbucks apologises for 'misunderstanding' after Kelly Osbourne wets herself during Pride
Presenter had lambasted 'shameful employees' at New York branch for not allowing her to use the facilities.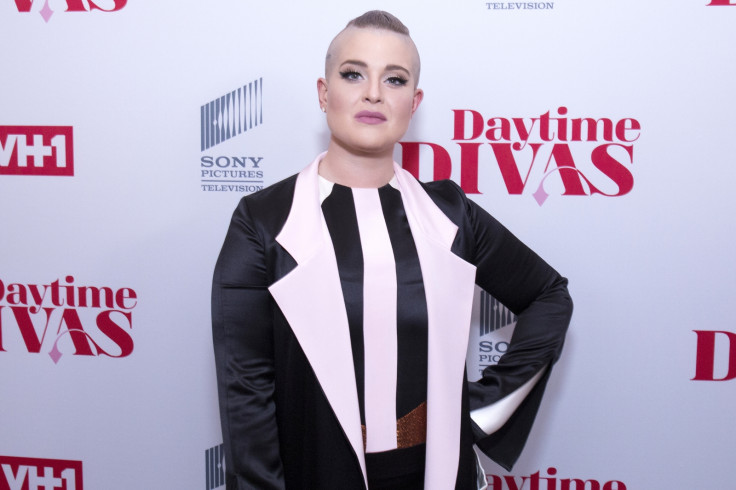 Starbucks has responded to Kelly Osbourne's claims that she wet herself after staff at a New York branch refused her access to the toilets.
The reality star turned TV presenter vented her outrage online after "pissing her pants" during the Pride parade in New York on Sunday (25 June).
Taking to Twitter the former Fashion Police host told her four million followers that she had been turned away when she desperately needed to use the WC.
Alongside a picture of the location's exterior, she raged: "SHAME on U @Starbucks #PissedMyOwnPants in this location because UR shameful employees refused to let me use the I have piss in my shoe."
The coffee giant has now revealed that there was no bathroom for her to use.
"We are working to follow up with Ms. Osbourne to clarify any confusion," a spokesperson said. "There simply is no restroom in this store, and inquiring customers are typically directed to a store a few blocks away," a rep told Mirror Celebs.
"We sincerely apologise for any misunderstanding and hope to welcome Ms. Osbourne back for a beverage on us very soon!"
Although it is clear that there was a breakdown in communication, the 32-year-old star's detailed account of 'pissgate', divided and entertained fans in equal measure. One supporter noted that "access to bathrooms is a human right" another claimed that staff at the branch were they ones that deserved an apology because they were "just doing their job, following policy and u made their day way harder on a busy weekend by pissing all over the store".
© Copyright IBTimes 2023. All rights reserved.