Starmer Hit With Rebellion After Labour MPs Vote For Immediate Ceasefire In Gaza
Dozens of Labour MPs resigned after 293 MPs voted to reject the SNP's King Speech amendment that called for "all parties to agree to an immediate ceasefire" in Gaza.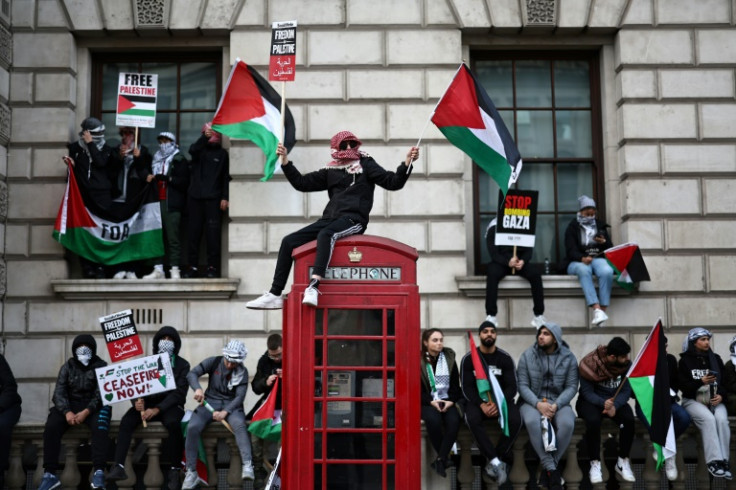 At 7:00 p.m. yesterday, Wednesday 15 November, MPs gathered at the House of Commons to vote on an immediate ceasefire in Gaza.
The call for an immediate ceasefire was unsuccessful after 293 MPs voted to reject the SNP's King Speech amendment that called for "all parties to agree to an immediate ceasefire" in Gaza.
Despite 125 MPs voting in favour of the immediate ceasefire, 149 MPs abstained from the vote.
Labour Leader Keir Starmer was hit by a rebellion after 56 Labour MPs went against his belief that a humanitarian pause would be more beneficial to the civilians in both Gaza and Israel, considering a complete ceasefire "would leave Hamas with the infrastructure and the capability to carry out the sort of attack we saw on October 7".
On 7 October, Hamas launched an unprecedented attack on Israeli civilians, invading the nation by ground, sea and air.
The assault resulted in more than 1,100 being killed in an on-the-ground massacre. Israel has also declared that more than 200 people were kidnapped from Israel and are currently being held by Hamas in Gaza.
While Hamas has not presented any proof of the hostages being alive, on Monday this week, Hamas published a propaganda video that depicted a 19-year-old Israeli Defence Force (IDF) militant identifying herself in front of a camera.
The video then cuts to showing her dead body.
Hamas claimed that the video was taken just four days after the young girl was kidnapped at gunpoint.
Soon after the video was published, the IDF confirmed that Cpl Noa Marciano was "a fallen soldier" who had been killed by the proscribed terrorist organisation.
The IDF has been bombarding Gaza with airstrikes since the October 7 attack and has since entered the Strip as part of an on-the-ground operation to "eliminate" Hamas.
So far, Gaza's Health Ministry has reported that more than 11,400 Palestinian civilians have been killed by IDF missiles – including more than 4,700 children.
Hospitals in Gaza have also been victims of power cuts, together with medical equipment being unable to function, due to disputes over a lack of fuel.
After defying the Labour Leader, Phillips, Afzal Khan, Yasmin Qureshi and Paula Barker quit their frontbench roles before the vote, in a bid to openly call for a complete ceasefire outside of the Labour Party.
After stepping down from her post, Phillips said that it her Labour resignation came with a "heavy heart".
"On this occasion, I must vote with my constituents, my head, and my heart which has felt as if it were breaking over the last four weeks with the horror of the situation in Israel and Palestine," Phillips noted in her resignation letter.
"I can see no route where the current military action does anything but put at risk the hope of peace and security for anyone in the region now and in the future," she declared.
Rachel Hopkins, Sarah Owen, Naz Shah, and Andy Slaughter were sacked by the Labour leader after the vote. Mary Foy, Angela Rayner's parliamentary private secretary (PPS), and Dan Carden, another PPS, also left their frontbench positions on Wednesday night after voting in favour of an immediate ceasefire.
As the vote was drawn to a close, in a statement, Starmer said that he regretted that his Party colleagues were unable to support his position.
"I regret that some colleagues felt unable to support the position tonight. But I wanted to be clear about where I stood and where I will stand. Leadership is about doing the right thing. That is the least the public deserves," the Labour Leader said.
Alluding to US President Joe Biden calling for a humanitarian pause to allow aid into the besieged Gaza, Starmer added: "Alongside leaders around the world, I have called throughout for adherence to international law, for humanitarian pauses to allow access for aid, food, water, utilities and medicine, and have expressed our concerns at the scale of civilian casualties."
© Copyright IBTimes 2023. All rights reserved.