State of emergency declared as Los Angeles fights largest wildfire in its history
More than 1,000 firefighters were battling the blaze that broke out on 1 September at La Tuna Canyon Park area of the Verdugo Mountains.
Authorities in California declared a state of emergency on Sunday (3 September) after a massive wildfire in Los Angeles city burned down more than 5,895 acres over three days and forced evacuation of thousands of residents.
More than 1,000 firefighters were reported to be battling the fire that first broke out La Tuna Canyon Park area of the Verdugo Mountains on Friday (1 September). The city fire department said they had contained 25% of the fire by Sunday evening.
The fire department said in its latest update on Sunday evening that four firefighters were injured with non-life threatening injuries during the operation. The wildfire has damaged three houses in Los Angeles city, the department added, noting that the mandatory evacuation orders have been formally lifted.
Los Angeles Mayor Eric Garcetti, who declared an emergency on Saturday night, told reporters that the blaze can be called "the largest fire in the history of LA city, in terms of its acreage".
"The La Tuna Canyon Fire is an emergency that requires all available resources to protect our residents and keep our homes and other structures out of harm's way," Garcetti said in a statement, according to CNN. He said that 300 homes in Burbank and 180 homes in Los Angeles were under evacuation orders.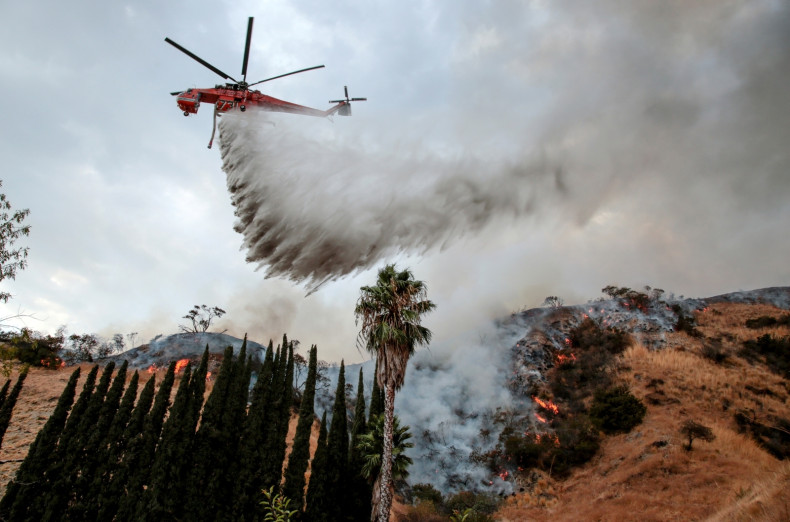 "We do not have this fire contained," the mayor added, noting that officials have, however, "identified ways we can bring this fire to rest" in coming days. He also said that there were four reports of injuries, of which two people suffered dehydration and the other two had minor burns.
Los Angeles Fire Department Chief Ralph Terrazas said during a press conference on Sunday that 206 fire engines and nine helicopters were engaged in battling the wildfire. He added that the rains on Sunday were a welcome sight as that helped contain a fraction of the fire, but winds continued to spread the fire.
Terrazas also said that nearly 100 firefighters who were sent to Houston to assist people affected from Hurricane Harvey were returning back to California to deal with the fire.
Meanwhile, the declaration of emergency by California Governor Jerry Brown would help local authorities to seek state resources to contain the blaze.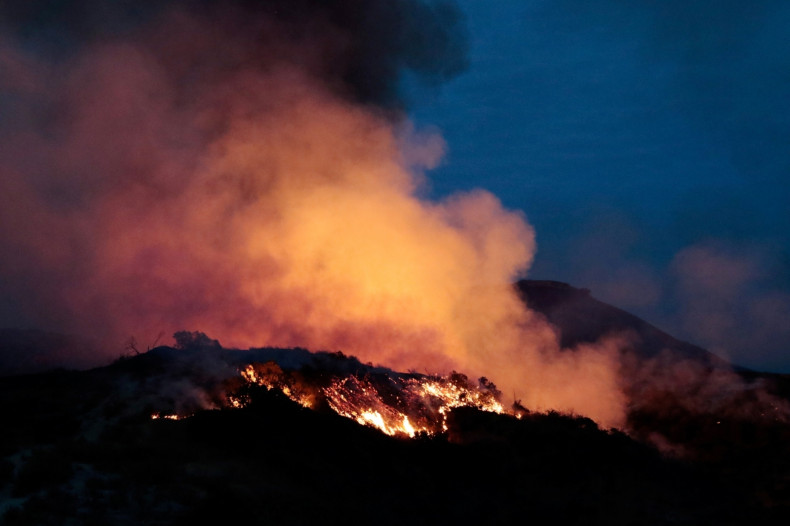 Heatwaves across western US and winds were reportedly causing wildfires across many states. Authorities in Montana and Washington have already announced emergency following massive blazes. Thousands of residents have also been evacuated from these areas.
Currently, more than 12,000 firefighters were battling 19 wildfires across the state of California, the California Department of Forestry and Fire Protection, was quoted by the CNN as saying.