'State of emergency' declared in transgender community following string of murders in US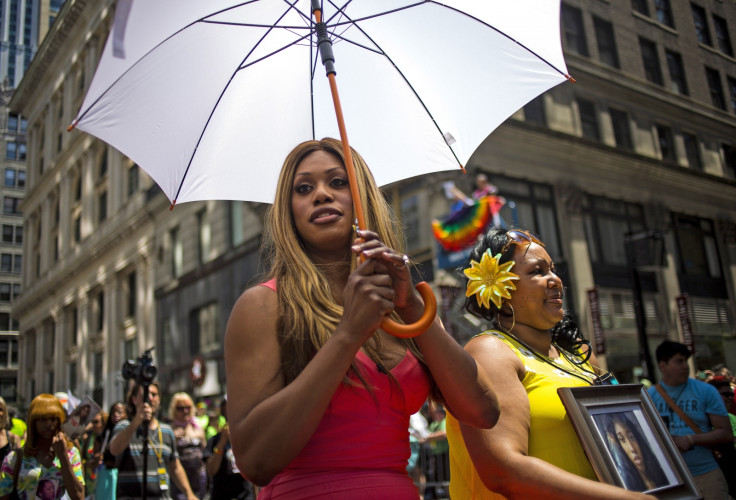 A frightening statistic is on the rise in the US: more transgendered women of colour have been killed in 2015 than in 2014. The rise in murders has led to a "state of emergency" declaration among transgender activist.
In early October, two LGBT people were shot and killed within 24 hours of one another in two major US cities. Keisha Jenkins, a 22-year-old transgender woman, was killed on 6 October in Philadelphia when she was attacked by a group of five or six men, The Guardian reported.
Jenkins, who was shot twice in the back, became the 21st transgender and 18th transgender woman of colour to be murdered in the US in 2015. Philadelphia police confirmed on 12 October they had arrested and charged 24-year-old Pedro Redding in connection to Jenkins's murder. Homicide Captain James Clark told reporters that detectives are searching for three others involved in her murder.
A day before Jenkins's beating and murder, on 5 October, a 30-year-old African American gay man known as Melvin was discovered shot dead in Detroit. Melvin, who was found on a street in the Palmer Park area, was wearing women's clothing when he was killed. According to the Guardian, Melvin's murder was not included in the National Coalition of Anti-Violence Programs's death tally because he identified as a gay man.
In its 9 June report, the coalition noted that transgender homicides has risen by 11% from 2014. In fact, it is possible that the number of transgender murder victims could be higher due to misgendering by investigating police.
Emily Waters, an NCAVP research and education coordinator, told The Guardian that due to a high number of gun-related deaths, the coalition intends to track weapons being used to commit the homicides. "Transgender and gender nonconforming people—and especially transgender women of colour—are disproportionately affected by severe violence and homicide," Waters said.
The rising number of transgender homicides has led to a declaration of a "state of emergency" among the transgender community. According to ThinkProgress, actress Laverne Cox told Good Morning America in August, "Your life should not be in danger simply for being who you are. I think the reasons why trans women experience so much violence has to do with employment, housing, health care, etc., so we need to make sure that trans lives matter."
The concerning issue has even caught the attention of Democratic presidential candidate Hillary Clinton. According to BuzzFeed News, Clinton met in private with Black Lives Matter activist and called the ongoing violence against transgender women of colour a "national crisis".
© Copyright IBTimes 2023. All rights reserved.