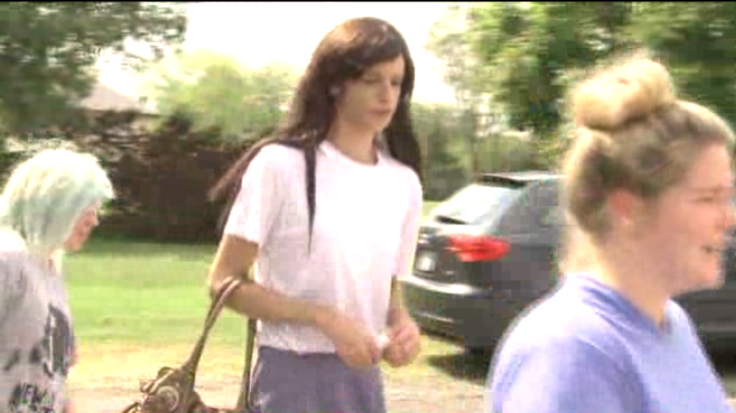 Students at a Missouri high school are divided over a transgender girl's attempt to use the female bathroom. Some students at Hillsboro High School launched a walk-out in protest, while other students held a counter-protest to show support for Lila Perry.
Seventeen-year-old Perry told reporters that she wanted to be treated like other female students. She told school administrators that she did not want to continue using the unisex faculty bathroom, which caused some students to leave the campus on 31 August.
During the walkout, Perry was reportedly locked in the principal's office due to worries over her safety. The St Louis Post-Dispatch reported that the student walkout followed just days after a school board meeting drew crowds of parents discussing their concerns that the transgender teen was receiving special treatment at the expense of other students.
"The girls have rights, and they shouldn't have to share a bathroom with a boy," said one parent, Tammy Sorden, who has a son at the high school. Parents and students interviewed at the walkout appeared to support keeping Perry out of the female bathrooms.
According to the Associated Press, the high school's gay-straight alliance group and other supporters launched their own protest to support Perry. Perry's supporters told reporters they did not feel comfortable returning to the school.
Perry, however, claims she is not attempting to hurt anyone. "I wasn't hurting anyone. I didn't want to be in something gender-neutral," she told the Post-Dispatch. "I am a girl. I am not going to be pushed away to another bathroom."
She added: "I'm hoping this dies down ... I don't want my entire senior year to be like this." The New York Times reported that the school district's superintendent, Aaron D Cornman issued a statement saying the district "accepts all students no matter race, nationality/ethnicity, gender or sexual orientation."