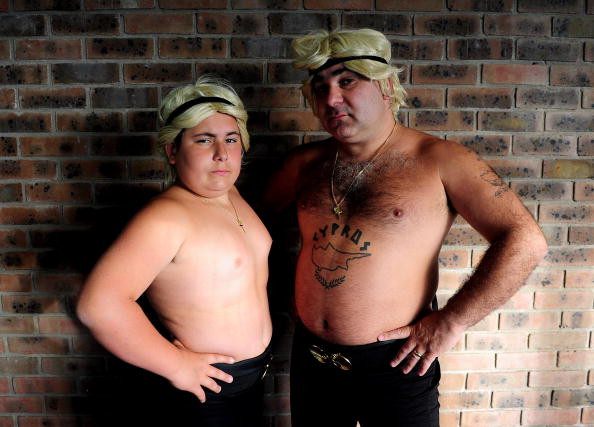 Stavros Flatley star Lagi Demetriou has been arrested after police discovered what was said to be a cannabis factory at his North London flat.
Firefighters are reported to have been investigating a leak at the property in Enfield when they stumbled across an irrigation system for 460 marijuana plants which had a street value of £56k.
Police confirmed that a 20-year-old man had been arrested on suspicion of growing cannabis.
Demetriou came to fame as one half of the father-son comedy dance double act Stavros Flatley on Britain's Got Talent with his father Demetri in 2009. The pair are renowned for their "Greek Riverdance".
They came fourth in the competition and went on to perform for the Queen at the Royal Variety Performance.
It is believed that Demetriou junior, who was 13 when he appeared on BGT, used the money he earned from the act to buy the £295,000 flat. It is not believed that he lives in the property which he reportedly rented to a friend.
A friend told the Sun that his father was devastated when he heard of the arrest.
"He burst out crying when he heard," said the friend. "Demetri's 100 per cent against drugs and will be furious about this."
The dancing duo recently starred in ITV's Sugar-Free Farm where they tried to adopt a healthier lifestyle.
Demetriou was bailed until May pending further inquiries, Mail Online reports.