Day one in a new leadership role: time to start thinking about your legacy. That's not really a joke. Of course new leaders will usually find a full in-tray – whether electronic or actual – and a list of tasks for the short, medium and long term waiting for them at their new desk.
But it is not too soon to be thinking about what you will hand over to your successor. As the Romans used to say: respice finem. Or as Stephen Covey, author of The Seven Habits Of Highly Effective People, had it: "Start with the end in mind."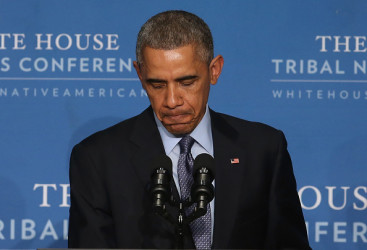 A second-term US president who will not be running again for election is supposed to do quite a lot of thinking about legacy.
For Barack Obama, a great big legacy issue has landed right on top of the presidential in-tray: continuing and at times violent racial injustice.
In August, 18 year old Michael Brown was shot dead in Ferguson, Missouri. Meanwhile, Eric Garner, 43, died a month earlier in Staten Island, New York, after being restrained in a choke hold. Both victims were unarmed black men. Both were killed by white police officers. No criminal convictions followed either death.
For Obama, whose cool demeanour and dignity in office have been remarkable, this issue presents a particular challenge. He has rarely, if ever, channeled anger either as a candidate or as president. And yet there is intense anger at this turn of events in African-American communities, and rightly so.
Last week, the New York Times reports, a group of young activists met the president to explain their concerns, and to ask him why he wasn't doing more to reduce this concern. Why wasn't he angry?
"It hurt that he didn't seem to want to go out there and acknowledge that he understands our pain," Rasheen Aldridge told the paper. "It would be a great mark on his presidential legacy if he would come out and touch an issue that everyone is scared to touch."
While Obama had tried to convince his guests that they had his attention and had already achieved a great deal with their protests – "You are sitting in the Oval Office, talking to the president of the United States," he told them – it was action rather than mere sympathy that was being sought. However intractable and frustrating Washington politics can be, here surely is a legacy project for the remaining two years of the 44th US president.
Legacies matter in business as well as politics
In business, legacies need not be so grand nor so ambitious. But still they matter. Larger organisations in particular take a long time to change. If you are serious about legacy you have to start work on it long before your departure.
And this is not just a question of who succeeds you. Has the organisation been given a sense of purpose and direction that can help guide it even if the next person at the top is not a forceful or effective leader?
At Procter and Gamble, AG Lafley returned as chief executive in May last year having originally "retired" in 2009. His legacy was supposed to have been a stronger, fitter P&G, operating successfully in the hands of his chosen successor, Bob McDonald.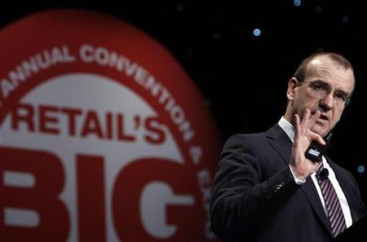 But such is Lafley's commitment to his legacy – and, cynics might argue, his pension, which was originally tied for several years to P&G's stock market performance – he has gone back in to bat.
There is no sign as yet that Sir Terry Leahy will be going back to Tesco to help clear up its current difficulties. But his legacy there, which once looked almost immaculate, is now being questioned.
Leadership, then, is not just about "action this day", although that is a big part of it. It is also about how you prepare your organisation for your departure. Good succession planning is vital.
Ignore the old joke that tells leaders to "find out who your natural successor is... and destroy them". You will need to line up several potential successors, some of whom may not still be around when a vacancy at the top appears.
If more leaders were stewards of their businesses, thinking not only about the next quarter's numbers or a three-year incentive plan but the very long term, then succession and legacy would be less of an issue. We could be more confident that businesses were in good hands. We would know that businesses were being built to last. Legacy, it turns out, is not just a matter for your final weeks and months in a job. It is a task for today.
Stefan Stern is a business, management and politics writer. He writes for The Guardian and The Financial Times and is a visiting professor at Cass Business School.