Beware of those management teams who offer up limp excuses when reporting season comes round again. The numbers would have been better, they say, if it had not been for the unseasonably warm/cold weather, the World Cup, the winter 'flu, the "r" in the month. If sales and profits are down, something is wrong and it is no use blaming relatively minor external factors for it.
But what if something really big is going on - that does make business life harder – much harder? Consider this careful statement by economist Gavyn Davies in a recent FT blog: "The slowdown in long-run growth in the developed economies... seems to have become a permanent fact of life."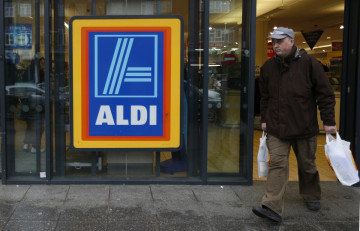 There is no pundit hyperbole in that sentence. But its message is stark. That expected and indeed longed-for return to pre-crash "normality"? Forget it. Low and underwhelming growth rates may be all we can look forward to in "mature" markets.
Even before central banks start withdrawing the life support of quantitative easing, a new gloom is descending. Wages, except at the top, are flat; productivity is low and prices are falling. This is not an easy time to be running a business. Demand is suppressed and yet competition is fierce.
Seen in this context, the ongoing struggles in UK retailing, for example, do not seem quite so hard to understand. And just a tad more sympathy might be extended to the leaders of Tesco, Sainsbury's and Morrisons, perhaps, for the battle they are in.
Consumers adapt and markets change. We have entered a world of "multi-channel retailing", which, in plain English, means a mixture of shopping in stores and online for delivery. And supermarkets in particular are having to deal with some of the biggest changes of all.
The out-of-town cathedrals of consumption are losing some of their appeal. And the suspicion is growing, fuelled by some of the surprisingly low prices to be found at "hard discounters" such as Aldi and Lidl, that the big supermarkets have been charging us quite a bit too much for too long.
How should the big supermarkets get back to the top?
So what should a supermarket boss do in these circumstances? The instinctive reaction, egged on by some investors and market analysts, might be to enter into a full-on price war, sacrificing some short-term profit margin in order to win back market share.
But not only is this is an unsustainable strategy over the long term, it may very well not even work in the short term.
With 20 times as many "stock keeping units" (SKUs) as the hard discounters, and a far more complex supply chain, it really is not possible for a big grocer to keep prices down to Aldi or Lidl levels for very long. In fact, it will probably be impossible to match them at all for any length of time.
A brave boss would not get down and dirty with the hard discounters. He or she would try and remember what successful supermarkets have provided for years: a winning blend of variety, quality and value for money.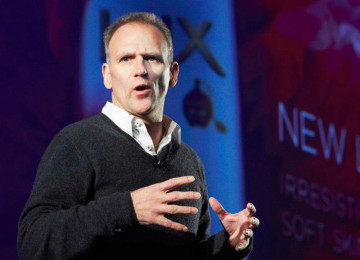 Yes, there have to be attractive prices on some essential or everyday items. But people do not place their online order or push the trolley round (because, yes, in spite of the hype declaring the death of "the weekly shop", a lot of people still do this – check out your nearest store) solely in the hope of finding the lowest possible price for everything.
Not everyone has been completely squeezed to penury. Not everyone will have to settle for the cheapest items in every product category. Aldi and Lidl still have less than 10% market share in the UK. They have not yet converted everyone to their way of doing things.
In France, traditional supermarkets such as Carrefour and Leclerc have fended off the attacks of hard discounters with this combination of toughness on selected prices while retaining range and quality. It can be done. The UK's big four just have to remember what it was that helped build them up their strong position in the first place.
That is the bigger lesson for all business leaders wrestling with this low growth, squeezed demand world. Be the best business you can be. Tell your investors to be realistic about the returns they can expect in this not terribly joyful era. If "secular stagnation" is the new normal, businesses that want to survive will have to get their act together, and quickly.
Stefan Stern is a business, management and politics writer. He writes for The Guardian and The Financial Times and is a visiting professor at Cass Business School.