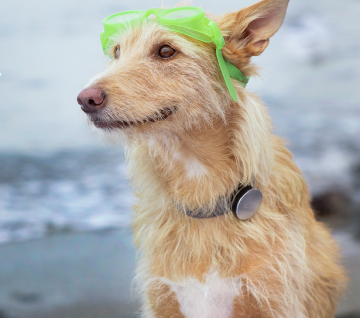 Man's best friend is getting its very own wearable tech.
This week, Apple will start selling the first iPhone app exclusively for pet owners: Whistle Activity Monitor
The Activity Monitor is a fitness tracking device for dogs that syncs with a companion iOS app via Bluetooth or WiFi.
Attaching to a dog's collar, the Monitor acts in much the same way a person's wearable health tech would.
It tracks activity, records fitness targets, monitors diet and medication, can be used to schedule pet appointments, and owners can also share the data.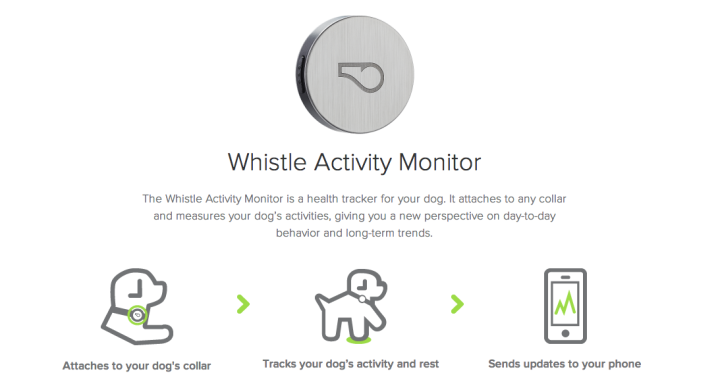 The Activity Monitor has been around in 2013, available on Amazon or at major pet stores, but this week it has been made available at Apple stores both digital and physical for $99, down from $129.
Its Apple Store blurb reads:
In addition to making Whistle more widely available to the nearly 68 per cent of U.S. households with a pet (1), Whistle has announced two new tech capabilities to further simplify the important daily responsibilities of pet ownership: a brand new IFTTT (If This Then That) channel and custom in-app medication reminders.
In a testimonial account, Katherine Robinson said: "As a busy working 'dog-mom,' Whistle is the perfect way for me to stay connected with Bella on the go.
"I can easily see how she's doing throughout the day and am now so much more aware of her exercise and activity level!"
Earlier this year, the San Francisco company released WhistleGPS which provides all the same functions as the Activity Monitor, as well as GPS tracking.
Apple entered the fitness app arena last month with its iOS 8 feature HealthKit, which was designed with next year's Apple Watch in mind.
HealthKit encountered problems upon the iOS launch when a technical problem forced its delay.