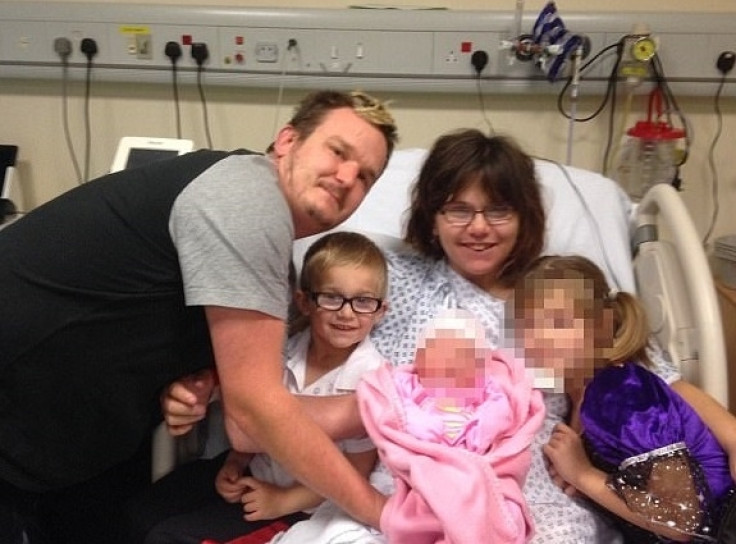 The stepfather of a five-year-old boy who died after he drowned in a water park lake has been jailed for more than seven years.
Charlie Dunn, who could not swim, was found in the 4.5ft-deep Blue Lagoon at Bosworth Water Park near Hinckley, Leicestershire, in July 2016.
His lifeless body was recovered from the water after three other children playing in the paddling lake felt his hair while they were looking for a pair of swimming goggles.
Charlie had wandered off while stepfather Paul Smith and mother Lynsey Dunn were packing up the car to leave the park.
A court heard how the pair had left Charlie alone on numerous occasions that day and that the youngster had been forced to "fend for himself" in a pool that had signs warning that children had to be supervised.
Smith, 36, was jailed for seven-and-a-half years at Birmingham Crown Court on Wednesday (20 December) after pleading guilty to manslaughter by gross negligence over Charlie's death. A charge relating to a threat to petrol bomb the home of a witness formed part of the sentence.
Dunn, 28, was handed an eight-month sentence, suspended for 24 months, after she admitted two counts of child neglect.
One related to an incident in 2015 when Charlie was found alone next to a busy road in his pedal car.
The court heard how the pair, from Tamworth, had shown an "ingrained and entrenched indifference" towards Charlie.
Police say there were up to 1,000 people at the water park on the day he was found in the water. He had been left on his own for up to two hours.
He had been playing in the paddling pool without armbands as his mother and stepfather packed the car.
Smith was allegedly seen smoking and heard saying: "For f**** sake, we're ready to go. I don't know where he f****** is."
Indifference to son's whereabouts
The schoolboy's body was pulled out of the water after three boys in the pool raised the alarm. He had been submerged for 22 minutes and died the following day.
Sentencing, Mrs Justice Jefford said she did not doubt the defendants had genuine love and affection for Charlie but that Smith was "completely indifferent" to his stepson's whereabouts and safety.
"This was not a case in which there was an isolated and momentary lapse in care and supervision," she said.
She praised the conduct of the boys who found Charlie's body. It "must have been a horrific experience for them", she said.
John Butterfield, representing Smith, dismissed claims by the prosecution that his client was "self-centered" and pointed out that he had taken Charlie to the park so he could have fun.
He said: "Charlie was not his biological child but in every way that matters Paul Smith treated him as his own and Charlie treated Paul Smith as his daddy.
"He still suffers grievously from that loss."
Smith had previous convictions for 28 offences, including domestic violence, indecent assault, theft and burglary.
Rachel Brand, representing Dunn, admitted her client was an inadequate mother but was still a loving one.
"She was dependent on any male partners she was with," Brand said. "She appeared to lack common sense."