Stephen Foster: Fifa reminds Unilever, Coca-Cola, Volkswagen and Sony about issue of corruption
The rolling advertising story of 2015 is corruption or allegations of it. The world's big marketers are grappling with the issue on all fronts; most recently the case of Fifa and the various unpleasant allegations about backhanders to land World Cups, sponsorship deals and so on.
It is, alas, the case with most human activities that the presence of huge amounts of money provides a huge temptation to cheat and Fifa, the ruler of the world's most popular sport, dispenses of billions.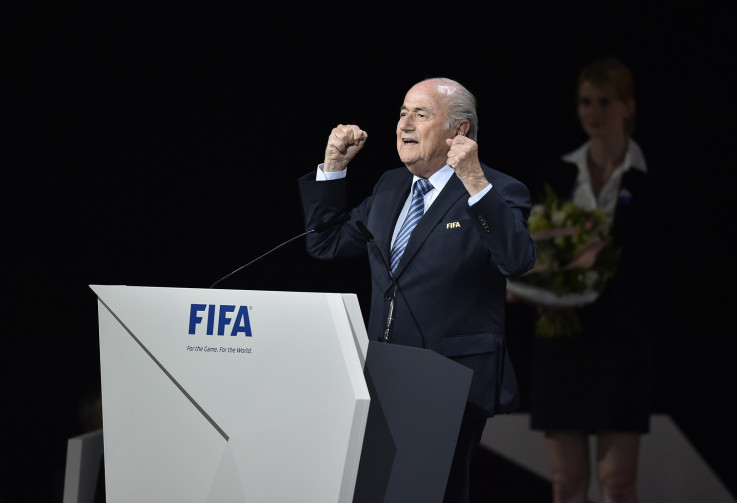 'Fifa, the ruler of the world's most popular sport, dispenses of billions'
Getty
So too do the world's big media agencies – over $500bn (£327.5bn, €454.8bn) is spent on media worldwide and, in an increasingly fragmented media market, the opportunities for shady deals – such as agencies rather than clients pocketing "rebates" from media owners – are many.
As a consequence, many of the world biggest advertisers – Unilever, Procter & Gamble, Coca-Cola, Volkswagen and Sony among them – are now reviewing their media arrangements.
All these companies – and the same applies to Fifa's sponsors who also include Coca-Cola – are desperate to be seen as good corporate citizens. In a world where bloggers' comments can go viral in seconds, the reputational damage that allegations of corruption – or connivance in corruption – can be devastating.
The example, some 20 years ago, of Arthur Andersen and its client Enron, is scarred on corporate memory. Andersen, then one of the giants of the accountancy world, collapsed in the days after Enron was revealed as a business largely built on smoke and mirrors. Andersen, its auditor and also a consultant to the company had failed to spot this – or allegedly chose to ignore it.
Becoming a force for good
In May, the UK's biggest ad awards show – D&AD which once stood for Designers and Art Directors – awarded so-called "White Pencils" (one of its top categories, the others are black and yellow) to campaigns that demonstrated, it felt, "creativity for good". The big winner was P&G tampon brand Always.
The latter was no small campaign either although, because of the documentary-style film length, it ran mainly online as opposed to on paid-for TV. Millions went into making it and, no doubt, other millions were expended thinking about it and making sure it didn't come over as pointless goody-goodyness.
That's how desperate such big companies are to be seen as forces for good. If they're not, it costs them even more.
In such a context, even the faintest whiff of corruption is deadly. But there's so much media money swishing around and such huge amounts going into sponsorship (which is media money too, as such events are televised) that nobody seems entirely sure where it all goes.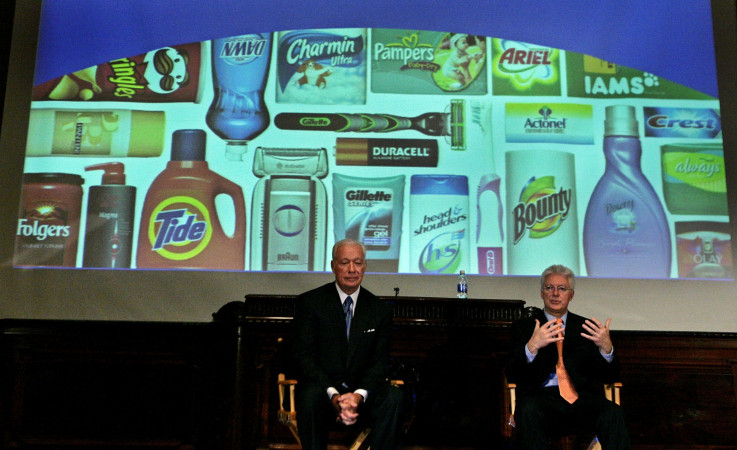 Many of the world biggest advertisers including Procter & Gamble are now reviewing their media arrangements
Reuters
Media agencies are forever producing new or improved systems that purport to show every dollar spent is "accountable". The big sports marketing agencies claim their deals are "transparent", not the result of deals between pals in what we used to call "smoke-filled rooms".
In the light of what we're hearing, we may beg to differ. Just as banks privately acknowledge they can't control the exotic activities of some of their traders, neither can the agencies who spend client money (and sometimes the clients themselves) be fully held to account.
If a client says "do this – at any price", an agency executive may be tempted to bend the rules, in extreme cases by siphoning off money. Especially if the consequence of not doing so is that most dreaded of events: losing the business.
Stephen Foster is editor of More About Advertising, a former editor of Marketing Week and a London Evening Standard advertising columnist. He wrote City Republic for Brand Republic and is a partner in communications consultancy The Editorial Partnership.