US consumer goods giant Procter & Gamble, which makes everything from Ariel to Pampers and owns Braun and Gillette, is the latest in a long line of advertisers to review its media account. Coca-Cola is among the other blue-chip advertisers reviewing and household goods company SC Johnson has just completed a review, appointing Omnicom's PHD media agency.
P&G's great rival Unilever is in the midst of such a review – an apparently interminable one that has been going on for 18 months at least.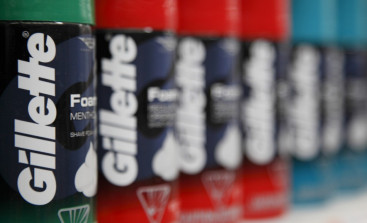 Why the sudden burst of activity? All the companies will say they're determined to get better value in a rapidly changing global media market. And that's true.
Global ad spend is ratcheting up by about 5% a year, to about $546bn in 2015, and nearly a third of this is now digital, communications that use the internet. Digital spend is new money.
On the face of it, this looks as though these companies are using their resources carefully. As 30% of ad spend is new money, they're obviously saving on other media if total spend is rising by just 5% a year.
The trouble is that, from their point of view, marketing their goods in a range of new digital media (everything from interactive websites to online media) leads to more agency cost.
It means they need more agencies to create content (or ask the same agency to do more) and also that the business of buying all this stuff becomes more complex and time-consuming.
Planning and buying such media is the job, mostly, of the media agencies owned by the world's big "marcoms" companies, the likes of Britain's WPP, America's Omnicom, France's Publicis Groupe and Japan's Dentsu, through recently acquired British company Aegis.
This media explosion has led to explosive growth in the size of the marcoms giants and, in particular, their media operations.
Amount spent on agency fees to be reduced
P&G spends about $10bn on advertising to fuel its $80bn or so of sales. But it also spends about $1.6bn and rising on agency fees. And it's now trying to rein these in, aiming to slash $500m off its agency bill through initiatives such as its newly announced media review.
That is hardly good news for its current media agency, Publicis-owned Starcom MediaVest, neither the agencies who will compete with it, as they will be asked to do for more for less.
Clients and agencies have been arguing the toss about money since time immemorial and the process has become more fraught since they abandoned fixed media commissions. At least everyone knew where they were then: an ad on the TV earned the agency 15% of the media spend.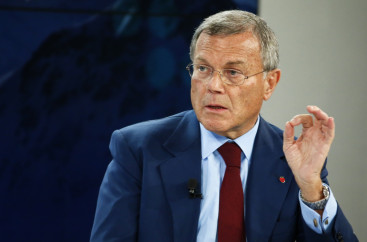 Now all the major advertisers have procurement departments that do nothing other than try to grind down suppliers, including creative and media agencies.
Little good it seems to have done them. The marcoms giants have got bigger, their profits have gone up and the pay of their leaders – most notably WPP's Sir Martin Sorrell who earned £43m in pay and share awards in 2014 – far outstrips that of most client-side CEOs.
This testifies to two factors: one, the ability of agencies to keep inventing new services they persuade even reluctant clients to buy and two, their sheer size.
WPP, which may well pitch against Starcom for P&G's media business despite being, historically, a Unilever agency, enjoys revenues of around $19bn compared with P&G's $80bn. But its media billings (the amount of client money it dispenses among the world's media owners) are $73bn, about the same as P&G's sales. Reining in such behemoths may now be too much for even the world's biggest advertisers.
Stephen Foster is editor of More About Advertising, a former editor of Marketing Week and a London Evening Standard advertising columnist. He wrote City Republic for Brand Republic and is a partner in communications consultancy The Editorial Partnership.