Stephen King's IT: Mama director Andy Muschietti in final negotiations to helm horror remake
The remake of Stephen King's IT appeared to be heading straight for production six months or so ago. It had a director in Jane Eyre's Cary Fukunaga and a lead actor in We're The Millers star Will Poulter (playing Pennywise The Clown), and seemed like it would be a sure thing to hit cinemas in the near future. But it hit an unexpected snag when Fukunaga pulled out of helming the upcoming project in May.
It has been speculated that he abandoned the project due to the conflicting opinion of whether or not to release the film in two parts – something Fukunaga apparently did not want to do, disagreeing with the studio.
IT was originally set to starting filming in early June but could not do so after Fukunaga's departure. Shortly before he left, the project was subject to a significant budget decrease, potentially leaving the project in disarray.
However, the director's chair did not remain empty for long, as according to The Hollywood Reporter, Andy Muschietti is said to be in final negotiations to lead the picture.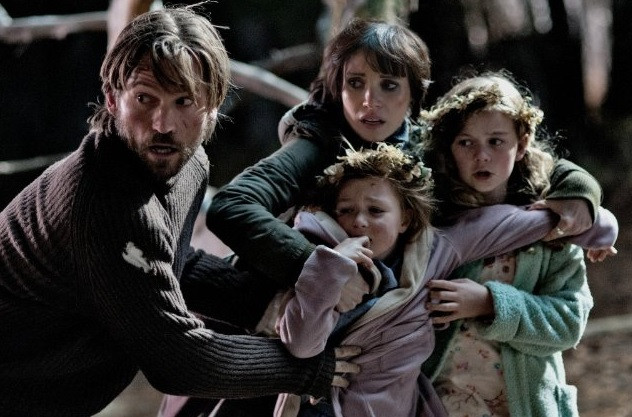 Muschietti previously directed Oscar-nominated Jessica Chastain and Game Of Thrones' Nikolaj Coster - Waldau in horror film, Mama
Toma 78 / De Milo Productions
The Argentine film-maker is no stranger to the horror genre, having scribed and directed 2013 surprise hit Mama, starring Jessica Chastain and Game Of Thrones star Nikolaj Coster-Waldau. The film went down extremely well with critics, which was impressive, considering it was his first attempt at an English-language blockbuster.
It also fared incredibly well at the box office, making $150m (£96m) worldwide, against its minimal budget of $15m.
Muschietti is reportedly planning to employ the help of his Mama co-writer and sister, Barbara Muschietti to produce, as well as keeping on the original production team consisting of Dan Lin, Roy Lee, Seth Grahame-Smith and David Katzenberg.
The Hollywood Reporter went on to say the studio still intends to release the remake in dual-structure. Now seemingly all that is left before the film can start shooting is for someone to pen the script; but with writing credits to his name too, perhaps Muschietti will take on this role as well.