Italy midfielder Daniele De Rossi has expressed his admiration for England captain Steven Gerrard ahead of the two country's meeting in the European Championship quarter final on Sunday.
England secured their passage through to the last-eight with a 1-0 victory over Ukraine, with Gerrard setting up Wayne Rooney in the second half.
The win saw them top group D, setting up a clash with Italy in Kiev, and De Rossi, who is likely to be marshalling Gerrard in the central area, claims the Liverpool midfielder is among his football idols.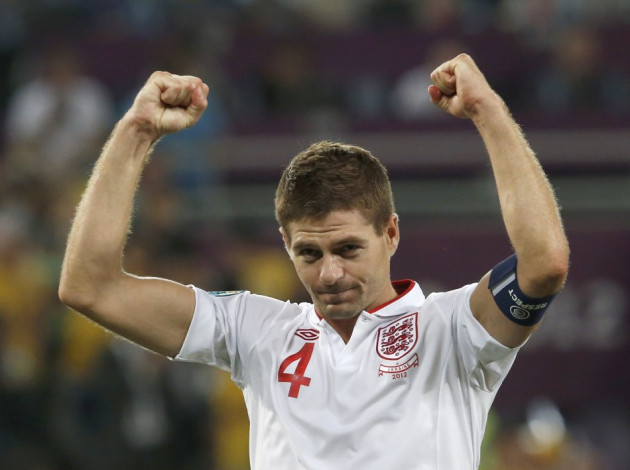 "Steven Gerrard always been my idol," he said. Since 10 years ago he is among the best in the world.
"You see Gerrard defending and attacking here and there. I would like to be able to play more like that."
"It's a very 'Italian' team," De Rossi added on England. "You can see the signs, from Capello to Hodgson"
While England emerged from their group along with France, Italy qualified second with reigning champions Spain from group C
The meeting will be the first in 10 years between the two countries, and De Rossi, who has been employed in defence during the tournament, says the end is already in sight for the Italian squad.
"Only three steps separate us from arriving at the finish line. They are very big steps, yes, but still only three steps."
Meanwhile, Gerrard, who has assisted in three of England's five goals in the tournament thus far, believes underestimating Cesare Prandelli's side could be their downfall.
England narrowly avoided a meeting with reigning world and European champions Spain, and the Liverpool man says his side must now focus on the job in hand.
"It was fantastic to top the group and we need to enjoy it now but then dust ourselves down because it will be a very tough game against the Italians," the Liverpool captain said.
"They are a very tough team to beat. They are good defensively, have got a fantastic keeper in (Gianluigi) Buffon, and they've also got match winners in the ranks.
"They are similar to us and it will be a very close game. Let's not under-estimate them one little bit.
"But, if we get that bit of luck and play well, I'm confident we can do well."