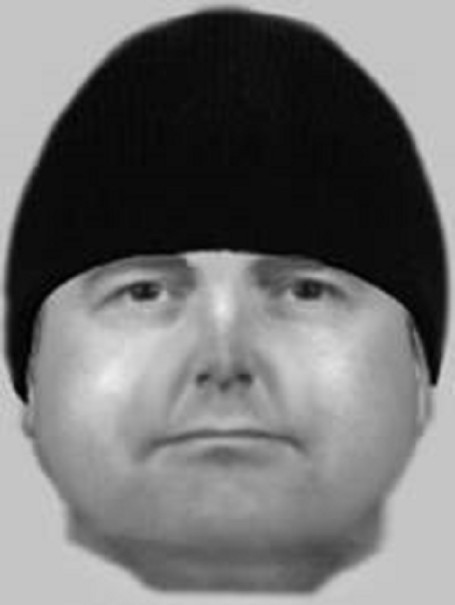 Police have released an E-fit of a man who allegedly tried to abduct a 10-year-old boy in Stockport.
The incident happened on 13 January, 2015 between 3.30pm and 3.40pm as the child was walking home with his grandmother and brother on Kelsall Road, Cheadle.
A man in a car approached the siblings and asked the boy twice to get in his car. When the boy said no the man grabbed his arm and tried to pull him into the car.
The boy kicked him in the shin and the man got back into the car. His grandmother challenged the man, who then offered them a lift before he drove off.
The man is described as white, of heavy build, about 5ft 6in and in his forties. He was wearing a black woollen hat, black three quarter length jacket, dark pants and shoes. He was also seen wearing a ring on left hand, possibly a wedding ring.
The car is described as a four-door silver or bronze Peugeot, with the rear windows blacked out and roof bars.
Police are keen to stress that no other attempted abductions have been made and no further crimes have been committed.
Detective sergeant Roger Edwards said: "We have released an E-fit in the hope that someone will recognise the man.
"The school where the children attend have been informed about the incident and there have been extra patrols in the area.
"This has obviously led to increased concern which in turn has generated discussion and rumour across social media channels.
"I want to stress that while we would urge parents and children to remain vigilant and alert to this one incident, there has not been any other similar incidents or offences committed.
"If you recognise the man in the E-fit or have any concerns, I would urge you to call police on 0161 856 9822 or the independent charity Crimestoppers, anonymously, on 0800 555 111."