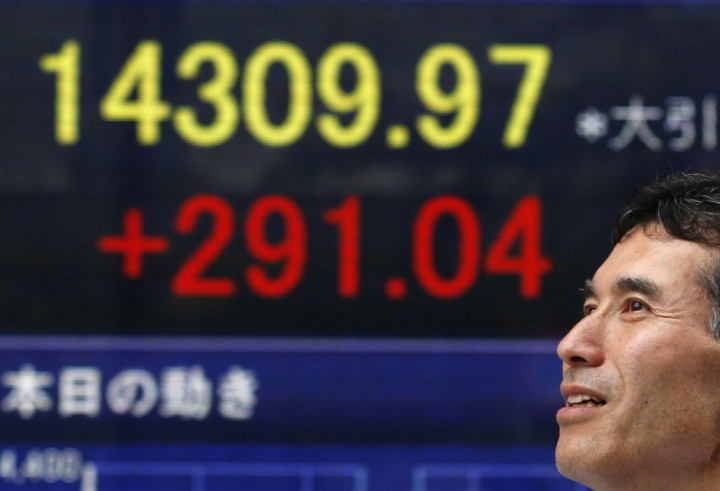 With the exception of South Korea, markets across Asia finished the week higher. The Japanese Nikkei was the best performer and South Korea's Kospi the worst.
Asian markets began the third quarter on a weak note as data showed that factory activity in both China and South Korea contracted in June.
Growth concerns weighed on mainland Chinese equities where two separate polls pointed to slowing factory activity in the world's second largest economy.
In Korea, HSBC data showed that the country's manufacturing activity contracted for the first time in five months in June. The HSBC Purchasing Managers' Index reading came in at a seasonally adjusted 49.4 in June, falling below the neutral level of 50. In May the reading was at 51.1. A slowdown in China reduces the demand for Korean goods.
Chinese factory activity data affected sentiments on 2 July. However, Australian and Japanese equities gained in early trade on positive manufacturing data from the US and the eurozone.
A survey by the Institute for Supply Management (ISM) showed that the reading for US manufacturing activity improved in June, following three months of decline. The ISM manufacturing index rose to 50.9% from 49.0% in May. Any number above 50% suggests expanding business activity while a number below points to contraction.
A separate survey by Markit Economics showed that the eurozone's manufacturing sector is stabilising and that it is poised for growth in the third quarter.
The markets were pulled down by concerns surrounding China's growth trajectory on 3 July after data showed that the world's second largest economy logged weak services growth in June.
HSBC's chief China economist Hongbin Qu said the bank expects slower growth in China's services sectors in the coming months owing to the fact that Chinese value-added-tax reforms "are likely to take time to filter through".
The market mood improved on 4 July after better-than-expected US economic data prompted gains on Wall Street.
In the US, an ADP-sponsored survey pointed to improved private sector employment growth in June. The government's initial weekly jobless claims data showed a drop in claims, falling to 343,000 from the previous week.
On the final trading day, markets outside Korea posted gains, encouraged by European Central Bank and the Bank of England decisions to keep interest rates at record low levels of 0.50%.
The Nikkei finished 4.28% higher at 14,309.97, a five-week high.
The Shanghai Composite ended 1.79% higher at 2,007.20 as liquidity concerns in the world's second largest economy eased.
The Hang Seng rose 1.50% to 20,854.67.
Australia's S&P/ASX 200 ended 1.15% higher at 4,841.60, following the Reserve Bank of Australia's decision to keep its cash rate at a record-low 2.75%.
Samsung Takes a Hit
South Korea's Kospi was 1.72% lower at 1,833.31. Economic growth concerns are partly responsible. Besides, index heavyweight Samsung Electronics's stock shedding 17% since early June added to the Kospi's losses.
Samsung has been hit by a series of brokerage downgrades. It expects profit to increase 47% in the second quarter, lower than market forecasts. Investors are worried that the company's smartphone business may have peaked.
The week ahead will see China put out monthly and annual inflation data. China will also release producer price index (PPI) data that measures the change in the prices of goods sold by manufacturers.
Australia puts out employment change data and the unemployment rate for June. The seasonally adjusted unemployment rate is forecast to inch up to 5.6% from 5.5% in May
Australia will also be releasing its monthly home loans data that records the change in the number of new loans granted for owner-occupied homes. It is a leading indicator of demand in the housing market. Disbursals are expected to rise to 2.5% in June from a 0.8% increase in May.
Japan will publish monthly industrial production data during the week.
India will also put out its annual industrial production and inflation data.
The eurozone monthly and annual industrial production data will be out as well.