A letter written by noted British scientist Charles Darwin to American geologist Ferdinand Vandeveer Hayden in the 1870s, which was stolen about three decades ago, has been recovered by the FBI's art crime team. The FBI agents have returned the letter to the Smithsonian in Washington DC.
The letter is said to have been stolen by an employee of the Smithsonian museum. An FBI spokesperson, however, said no one would face prosecution for the theft as the statute of limitations has already expired.
The letter, which was part of Darwin's correspondence with Hayden, was stolen soon after it was brought to the museum in the mid-1970s. The theft went unnoticed for a while because it was stolen before it could be inventoried in the large collection of the museum, the FBI spokesperson told the Guardian. However, the FBI received a tip from someone earlier this year that the stolen letter was kept in the Washington DC area, not far from the Smithsonian. Agents from the FBI's art crime team then recovered the letter and authenticated it too, assistant director-in-charge Paul Abbate said in a statement. "It's a privilege to return a piece of the history of science and exploration in the United States to the American people," Abbate added.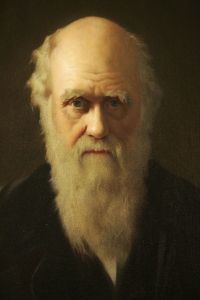 The letter was written by Darwin in May 1875 to thank the American geologist for his field studies that led to the creation of the Yellowstone national park. In the letter, Darwin said he was "anxious to see the conclusions" of Hayden's reports on Yellowstone, Colorado and New Mexico, and added he was "especially obliged" for receipt of the works.
The letter had arrived in Smithsonian as part of the papers of another 19th-century geologist, George Perkins Miller. Darwin, the proponent of the theory of evolution, was known to have a keen interest in the ecology of North America and the fate of the American civil war. He had exchanged hundreds of letters with American naturalists, including botanist Asa Gray, who was a good friend of Darwin. He had defended him from creationists and sceptics. Darwin was also in correspondence with American palaeontologist Othniel Charles Marsh, who had discovered hundreds of fossils around the US during his so-called "Bone Wars" against Edward Cope.