Stolen Dutch art recovered in Ukraine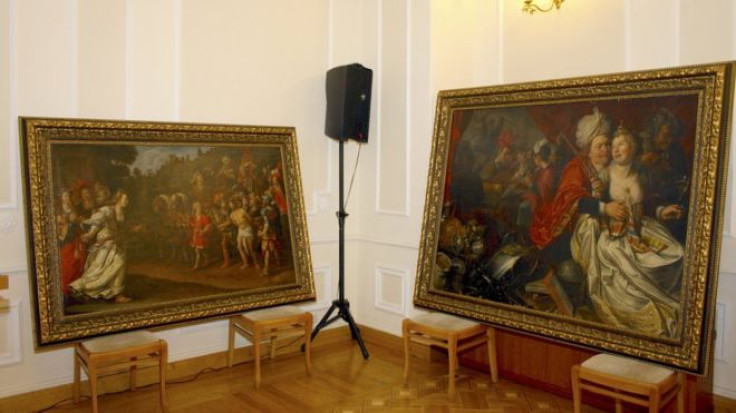 Four Dutch 17th century masterpieces stolen from a gallery in the Netherlands have been recovered by Ukrainian authorities.
The paintings were among 24 16<sup>th and 17<sup>th-century paintings worth €10m ($10.8m; £7m) stolen from the Westfries Museum in the city of Hoorn in 2005. The thieves hid in the building before disabling the alarm system and making off with the artworks.
The four works had been "in the possession of criminal groups", the Ukrainian Foreign Ministry said.
In December, the museum said that two members of a Ukrainian nationalist militia had shown a picture of the paintings to an official at the Dutch embassy in Kiev. Dutch media reported that the two had offered to lead investigators to the entire trove in exchange for millions of euros.
Investigator Arthur Brand told media in December that senior officials from Ukrainian security service, the SBU, were involved in trying to sell the paintings.
Ukrainian authorities provided no more details of how they recovered the four works.
Vasyl Grytsak, the head of Ukraine's SBU state security service, said that one of the paintings was recovered in March, one in April, followed by two more on Thursday (14 April). "A preliminary examination has determined they are authentic," Mr Grytsak told a press conference.
He said that other parts of the stash were believed to be in separatist-controlled east Ukraine or in Russia.
Ukrainian far-right militias are currently battling pro-Kremlin militias in east Ukraine, where more than 9,000 people have been killed in fighting since hostilities erupted in April 2014.
© Copyright IBTimes 2023. All rights reserved.