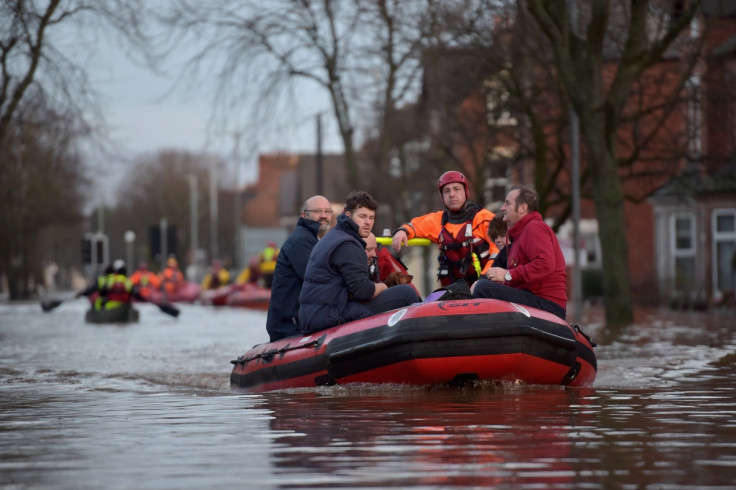 UK government cuts to fire services across the country have hampered their response to Storm Desmond and further spending reductions could "undermine" how the services react to future emergencies, the FBU has warned. Matt Wrack, the general secretary of the fire brigade trade union, told IBTimes UK that firefighters face "muddling through" situations like the severe floods seen in Cumbria and the Scottish borders.
"You need large numbers of people in incidents like this. The fire service is dealing everyday with emergencies, but when you have floods you need a lot of resources all at once and the fact is all across those fire services there have been station closures or fire engines [have been] axed," Wrack said.
He added: "What we will happen the next time these floods happen? There will be even fewer firefighters and engines. Firefighters are effectively told to muddle on through. Unfortunately for the general public, people will see fire engines and fire fighters but what they don't know is if things could be any better or worse than they were before."
The comments come as more than 1,000 people have been evacuated across the region and 60,000 people in Cumbria have been left without power. The Department for Environment, Food and Rural Affairs (Defra) said that Storm Desmond had "largely passed" but warned that rivers remained swollen and the ground will be saturated over the coming weeks.
Some areas could be hit by further flooding and the Environment Agency plans has continued to warn communities in northern England to be prepared. The British Army has also been mobilised to help with the relief efforts and David Cameron will chair an emergency Cobra meeting on 7 December to discuss the situation with top officials.
"Our flood defences and the swift actions of emergency services have protected thousands of properties across the country, but unprecedented levels of rainfall mean that the water in some areas has risen to levels never seen before," said Elizabeth Truss, the Enviroment Secretary.
"That has meant that while flood defences have delayed and reduced the impact, we have seen some water overtopping defences in places."
The Department for Communities and Local Government, the ministry in charge of the fire service, had not responded to a request for comment at the time of publication.