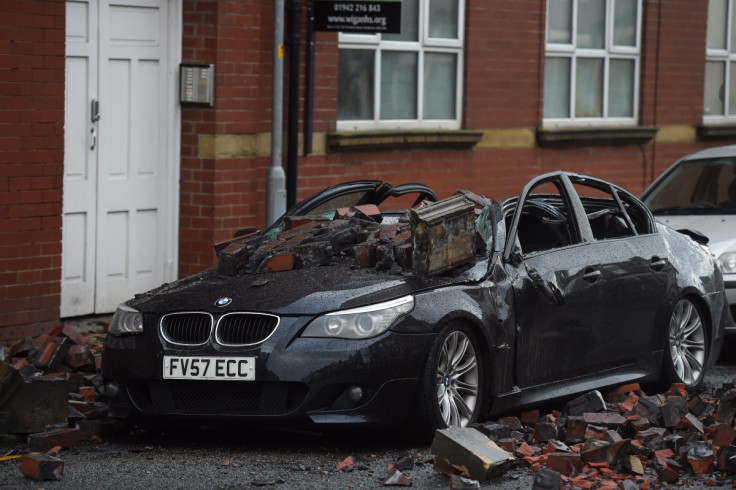 Much of the UK is on alert for rain and wind as Storm Desmond has been named as the country's fourth storm of the season. The Met Office have warned that severe gales are expected to batter much of Britain, particularly in Scotland, Northern Ireland, and northern England.
Weather warnings have been issued for these regions from Friday (4 December) morning and are expected to remain in place until Sunday (6 December) morning. Parts of Wales will also be affected by the storm, which is likely to have the biggest impact over coasts and hills.
A spokesperson for AccuWeather said: "Tree damage, power outages and travel delays are expected during the worst of the storm. Flight delays are possible and crosswinds will endanger drivers of high-profile vehicles."
Gusts of up to 80mph are expected at some points during the weekend, particularly in Scotland and the Western Isles. Forecasters have also warned of localised flooding in many areas as outbreaks of rain will begin on Friday evening and are set to last through Saturday. Up to 40mm of rain is expected in the west, with the possibility of up to 80mm over higher ground.
The Met Office has said that the flooding caused by this season's previous storms is likely to increase the risk of more flooding this weekend. A spokesperson said: "Given saturated ground and high river levels, be aware of the potential for localised flooding with some low-level disruption looking likely."
In November Storm Abigail, Storm Barney and Storm Clodagh hit the country in November, causing mass power outages and travel disruption in many areas. Flights from major London airports, including Heathrow and Gatwick, were disrupted during Storm Barney, and thousands of homes were left without power.