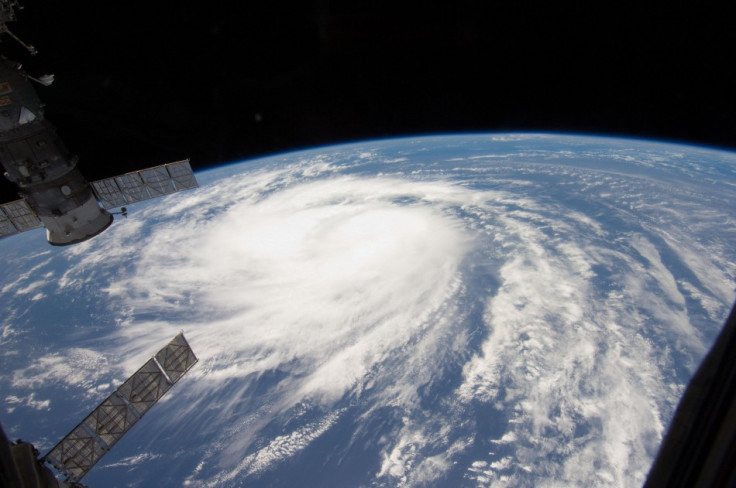 Travellers across the United Kingdom have been told to take care as Northern Ireland; Wales, Scotland and the north of England brace themselves for a day of high winds and string gusts as Hurricane Katia reaches the UK.
Central and southern Scotland, Northern Ireland and the north of England are expected to feel the force of Hurricane Katia as winds of around 80 mph is set to batter UK coastlines.
Northern and the Republic of Ireland are said have 'battened down the hatches' over fears that the force of the hurricane could cause extensive damage to both lives as well as put people's lives in direct danger. Hurricane Katia is expected to wreak havoc across the UK Monday with motorists across the country, with warnings of the risks of falling trees, damage to buildings as well as the real risk of extensive flooding.
The Daily Mirror reports Monday that around 4,000 homes in Ireland are without power as the storms sweep across the country. Winds of 80 mph have hit the Irish coast and rapid response crews and working hard to restore power to those affected.
The ESB said repair crews have been dispatched to the worst hit areas but further damage cannot be ruled out. Trees were brought down in Galway city and county while high tides made worse by the gales caused severe flooding along the promenade in Salthill.
Many parts of Ireland and the UK are bracing themselves for severe gales and storms with Connacht and Ulster expected to bear most of the bad weather. AA Roadwatch this morning warned motorists to be extra vigilant if driving in high-sided vehicles and on exposed roads. Exceptionally high seas along the western seaboard, in conjunction with high spring tides, may cause coastal flooding in some areas.
The Road Safety Authority is also advising motorists to take care and allow extra distance between vehicles. Drivers of HGVs, buses and any other large vehicles are warned to be particularly careful as they are more at risk in strong winds due to the height of their vehicle.
Irish Ferries Swift Sailings from Dublin and Holyhead have been cancelled because of rough seas with forecasters expecting speed in the region of 80 mph. Flooding alerts have been place across the UK has the country braces itself for the strongest winds since 1987.