The insane popularity of the Netflix original thriller Stranger Things brought overnight fame to its young star cast. But with fame also comes the criticism when fans become over possessive about their favorite actor. Finn Wolfhard, who plays Mike Wheeler in the web series, has been subjected to online criticism after he did not stop for fans to click photographs with them.
Many thought it was incorrect for the fans to blame the 14-year-old actor. Actress Sophie Turner came in support of the young actor and in a series of tweets she slammed the "adult fans" for bashing at a child for his denial to interact with them.
"Damn... seeing fully grown adults wait outside the 'Stranger Things' kids' hotels etc, and then abuse them when they don't stop for them is super weird A. What adult in their right mind waits for a CHILD outside their hotel and B is then is offended when the CHILD doesn't stop," she wrote.
Turner can surely relate to the Stranger Things stars as she was only 15-year-old when she joined Game of Thrones as Sansa Stark and became a household name among the show's fans. "It doesn't matter if they are an actor...they are kids first. Give them the space they need in order to grow without feeling like they owe anyone anything for living their childhood dreams."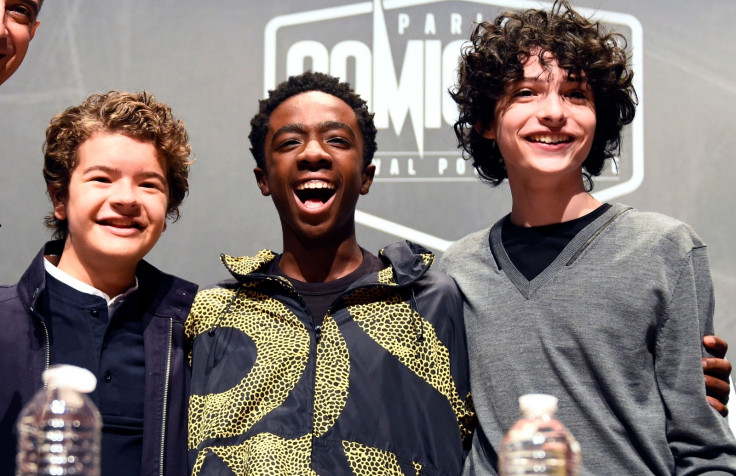 The 21-year-old actress went on to ask the fans to think as parents before "demeaning or shunning" the Canadian actor. She also argues that no child actor has consented to be photographed beyond their professional commitments.
"Imagine.. you, a parent, walking with your 13-year-old son/daughter and seeing a fully grown adult pointing their camera phone at your kid. You would do anything you could to delete that person's photograph, and remove your child from that situation as soon as you could. It doesn't matter if that child happens to be an actor and consented to a professional film crew capturing their moves when in character... That does NOT mean that this child consented to be followed around with a camera in their face."
"And how dare you shun and demean that child when they don't pose for an adult strangers photograph or walk over and talk to them when they take that NOT CONSENTED FOR photo. Doesn't that go against everything we teach our children anyway?" she added.
The Netflix show focusses on four friends Will Byers, Mike Wheeler, Dustin Henderson, and Lucas Sinclair as they encounter weird things after Will goes missing. Jane Ives / Eleven (who has psychokinetic abilities) joined the other three boys and later helps them finding Will.
Since Wolfhard's character remains central to the show, he gained a massive fan following. Last week, model Ali Michael, 27, drooled over him on Instagram and asked him to "hit me up in 4 years." Her Instagram post invited mostly negative reactions for "sexualising" a 14-year-old child.
The model later issued an apology and claims that she was just "joking". She wrote: "Hi, Yesterday I posted a picture of Mike from Stranger Things and wrote 'Call me in 4 years.' It was completely and absolutely a joke but I understand that people have been offended by it. It was wrong to joke about and I apologize. I do not want Mike from Stranger Things to call me. I hope this clears things up."