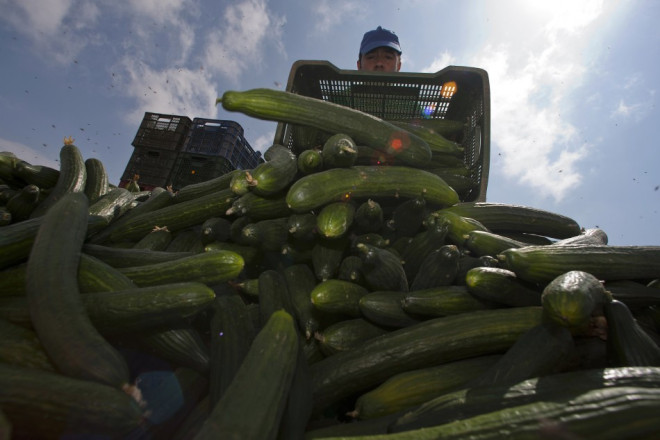 The strangest requests and complaints made to hotel staff working in establishments around the world have been unveiled.
Travel web site Skyscanner surveyed 400 international hotel staff, asking them about the weirdest things they had been asked for by guests.
In the top 10 oddest requests, one person was asked for 15 cucumbers every day. Another guest requested a bath of chocolate milk, while another staff member was asked for a dead mouse.
Other unusual requests included the right legs of a chicken and a toilet filled with mineral water.
For the complaints, one audacious guest staying at a hotel in London's Mayfair was angry because their room had no sea view.
Other weird complaints were that the sheets were too white, the sea too blue and the ice cream too cold.
Guests also found ways to blame their travelling companion's bad behaviour on the hotel. One guest asked for a discount because their girlfriend's snoring had kept them awake. Another said their dog had not enjoyed the stay so should be offered a refund.
See below the most unusual requests and complaints of hotel staff surveyed:
Most unusual hotel requests:
1. One glass of water on the hour every hour, throughout the night
2. 15 cucumbers a day
3. Toilet to be filled with mineral water
4. Bath of honey
5. Sound of goats bells to aid sleep
6. Only the right legs of a chicken
7. A dead mouse
8. Bath of chocolate milk
9. 16 pillows (for single guest)
10. Crocodile soup
Most unusual hotel complaints:
1. The sheets are too white
2. The sea was too blue
3. Ice cream too cold
4. Bath was too big
5. Girlfriend's snoring kept guest awake - discount requested
6. Guest's dog didn't enjoy his stay - refund requested
7. Hotel had no ocean view (in Mayfair, London and Italy, 80km from coast)
8. There was no steak on vegetarian menu
9. Waiter was too handsome