Street Fighter 5 sales topped 1.4 million in 45 days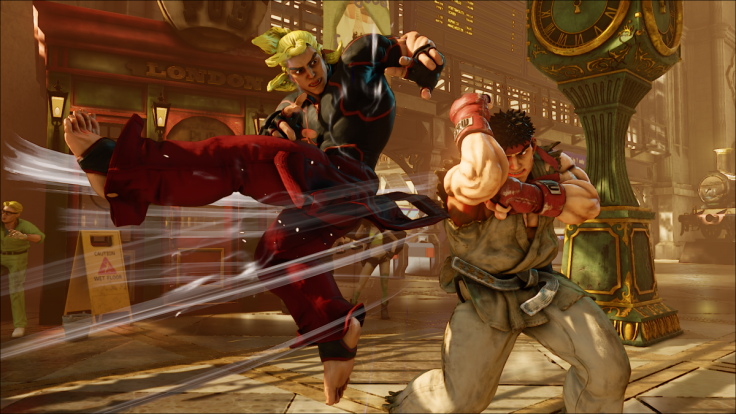 Street Fighter 5 sold an impressive 1.4 million copies in a month and a half, following its February release on PS4 and PC, but failed to meet Capcom's 2 million sales target for the end of the financial year (31 March).
The sales figure was published on Capcom's website, alongside figures for its other 1 million+ selling games and the company's financial review, which said the game has "maintained steady sales mainly overseas". A shaky release, marred by online problems and a perceived lack of content in the original version of the game, are likely to blame for the 600,000-unit shortfall.
Released on PS4 and PC, SF5's number compares favourably with that of Street Fighter 4 (released on PS3 and Xbox 360), which has sold 3.4 million copies in its lifetime. Follow-up titles Super Street Fighter 4, Super Street Fighter 4 Arcade Edition and Ultra Street Fighter 4 sold 1.9m, 1.1m and sub-1m respectively.
A change of approach means there won't be Super or Ultra editions of SF5 in the traditional sense, as the game will be supported with free and paid-for updates expanding on features, adding new ones and growing the game's roster of fighters and stages. Revenue will be generated through these releases and sales of an in-game currency.
IBTimes UK's review of Street Fighter 5 was in line with the majority of critics, heaping praise on the fighting mechanics at the game's core, but criticising the game's lack of features. "In many ways it's the best Street Fighter yet," it reads, "but launching with the netcode in such a state can't go unnoticed, especially when it impacts such an important part of the multiplayer. The core of Street Fighter is still there, and is as good as ever, but unfortunately these problems – plus lacking options in single player – mean there's not a lot else."
In April producer Yoshinori Ono said of the complaints: "I think it's safe to say that we underestimated the popularity of some of the single player features. That said, we are excited about the two all-new single-player modes – character story and survival – and we have plans to continue to refine and expand onto those experiences."
For all the latest video game news follow us on Twitter @IBTGamesUK.
© Copyright IBTimes 2023. All rights reserved.