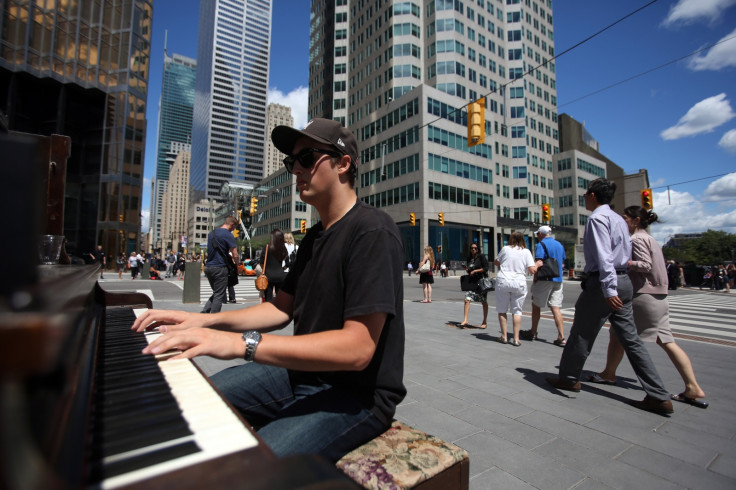 The first International Busking Day will see a worldwide celebration of street performers and artists to challenge misconceptions and raise awareness of popular art forms. Celebrated on 23 July, events will take place from London to New York City, Paris and Toronto.
Fifty cities across the UK will join London to celebrate busking. with each city hosting music, circus, magic, street dance, physical theatre, street art and other entertainment in public spaces ranging from city squares to railway stations and parks.
The day comes as busking musicians and street performers continue to face obstacles in many cities thanks to unnecessary red tape, complicated rules and the threat of arrest – despite it being popular with both residents and tourists.
International Busking Day will seek to counter misconceptions, raising the profile of street performance on an international level and highlighting its significance in the life of cities.
On International Busking Day, London will host the Busk in London Festival – the capital's showcase for some of the most exciting street performance talent from across the globe. It was launched in 2015, and the main event will take place in Trafalgar Square. The Busk in London Festival will take place over nine days from 23 to 31 July, and this year will include performance masterclasses.
Musician Hugh Cornwell, one of the founders of The Stranglers, said: "It's great to hear that there will now be an official Busk in London busking circuit in London's major train stations – another world first for London. It's a great opportunity for the capital's young talent to show their wares and take on the challenge of an audience on the move."
Kyle Falconer of indie-rock band The View, who found success through busking, said: "We're happy to support International Busking Day. Busking was essential for us as performers when we started our career, it's partly how we learned to craft our art and gives artists the opportunity to play to new audiences and a platform to be recognised."