Adele landed one of the biggest record deals in music history after signing a £90m ($68.5m) contract with Sony Music. It means the Hello singer will part ways with XL Recordings following 10 successful years with the independent label. With three record-breaking albums released under the imprint, some have questioned it is wise for XL to let go of their biggest artist but music lawyer Robert Horsfall applauds the label.
Horsfall, of Sound Advice, has more than 30 years experience in the music legal field and has spent 15 years directly representing artists. Record labels typically tend to sign artists to three-album deals and Adele, 28, released her chart-topping third LP 25 in November 2015 under XL, selling more than 20-million copies to date.
In May 2016, reports claimed that Adele was signing a new global deal with Sony securing the largest record contract in UK history.
Explaining the transition, Horsfall told IBTimes UK at IMS Malta 2016 in June: "An infant label will be quite happy to sign a three-album deal. XL signed Adele to three albums and that's why she's now free to move to Sony.
"It's really commendable that XL haven't shifted away from three albums, it's always been their policy. Some people may say, 'Aren't they a bit foolish to lose Adele at this point in her career?' but XL's philosophy is that if the artist wants to renew with them for a fourth album on their traditional deal model then they're happy."
It is not rare to hear of a musician pleading with their record labels to be released from their contracts. Perhaps most notably in recent months was pop star Kesha suing Sony and music producer Dr Luke to set her free from her deal.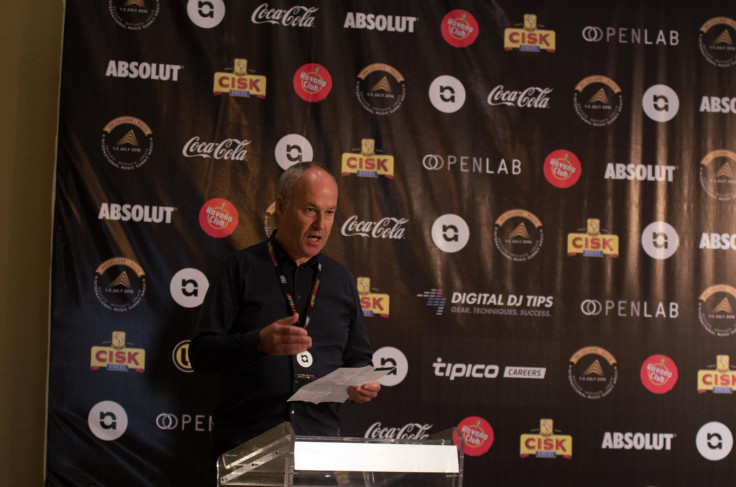 Explaining the importance of an emerging artist choosing the right record deal, Horsfall said: "You're going into a marriage. [I would ask the artist] have you gotten to know [the label or manager], did you see their set-up? Seeing somebody in their home environment is incredibly educational to see what infrastructure they've got around them. It's not about being bling."
He stated: "It's rare that you see a bad contract. Any experienced lawyer is not going to issue a contract that would be open to criticism from the courts... The [musician has to] earn the right and to me it's more important to start earning success rather than thinking I'm going to use this deal as a way of getting rich."
"That mentality goes back to making sure you're signing to the right people. If you do, they're going to take you on the right journey," he adds.
Whereas major labels like Sony, Universal and Warner can entice artists with huge advances, independent labels are often unable to afford such luxuries. But they can offer better royalties and more creative control of their music catalogue.
Mark Brown is an electronic music DJ and founder of Cr2 Records, the label involved with David Guetta's career and the release of Fedde Le Grand's 2009 hit Put Your Hands Up For Detroit.
For all the success of Cr2 Records, Brown admits that running a smaller label does have its financial hindrances. The DJ explained: "Cash flow is the hardest thing. There have been situations of an artist that we wanted to sign but just didn't have the funds available and they've gone on to become big superstars.
"I'm also quite protective of the brand as well and aligning myself with the right ones. We have been offered partnership deals and certain investments that I didn't feel was right for the integrity of the brand. In hindsight that was the right decision because it enables us to have longevity."