There have been violent protests in Bahrain after three men were executed for a 2014 bomb attack which killed three policemen.
Abbas al-Samea, Sami Mushaima and Ali al-Signace were executed by firing squad on Sunday (15 January), the country's authorities said in an official statement published by the BNA state news agency. The executions were the first to be carried out in the island kingdom since 2010.
The official statement said: "The execution, by a firing squad, took place in the presence of a judge, Public Prosecution representatives, the prison commandant, a physician and a preacher as stipulated by the law. The crime took place on 3 March, 2014 when the defendants planted an explosive device, lured the policemen and detonated it, killing the three policemen and injuring 13 others."
One of the victims of the bomb attack was an Emerati officer who was in the kingdom with a Saudi-led force to help put down protests by pro-democracy campaigners, al-Jazeera reports.
Bahrain authorities deny the country is discriminating against Shia Muslims – around 70% of the country's population identify as Shia – and claim Iran is responsible for stirring up trouble. Tehran denies the claims.
The men were convicted of carrying out the bomb attack in 2015. On 9 January an appeal against the death sentence was rejected. The men's families were summoned to the prison on Saturday (14 January), usually a sign that executions are imminent.
As rumours spread among Shia communities, street protests erupted which turned violent. In one incident in Bani Jamra, several people shot at a police patrol, injuring one officer in the leg.
Human rights groups criticised the Bahrain authorities and UK government for allegedly turning a blind eye to abuses in the Middle East.
Maya Foa, a director of international human rights group Reprieve, said: "It is nothing short of an outrage – and a disgraceful breach of international law – that Bahrain has gone ahead with these executions. The death sentences handed to Ali, Sami and Abbas were based on 'confessions' extracted through torture, and the trial an utter sham.
"It would be shameful if the UK continued to support Bahrain's security apparatus and Ministry of Interior in the face of such terrible abuses. The British government must urgently review its close relations with the Kingdom, and make clear that it condemns these appalling crimes."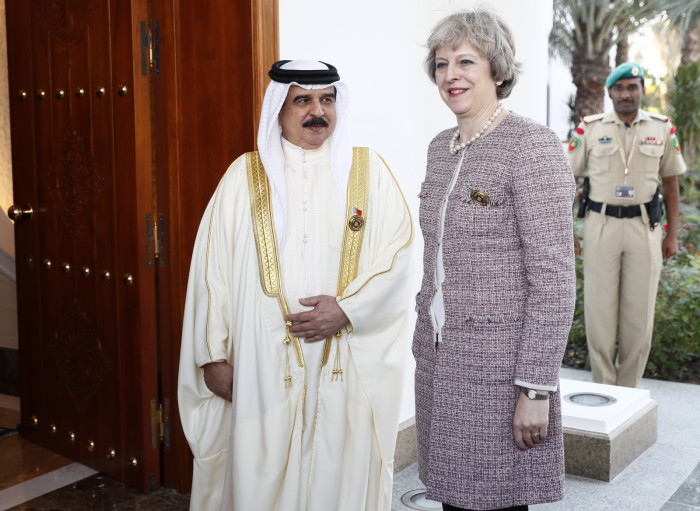 Following the executions the Foreign Office updated travel advice for anyone thinking of visiting Bahrain, saying: "Following death sentences that were carried out on 15 January 2016 against three men convicted of killing three police officers in 2014 there have been calls for unauthorised protests. As a result, there is an increased security presence in Bahrain. You are strongly advised to comply with the instructions of Bahraini authorities."