Stuart Hall Faces New Child Rape Allegations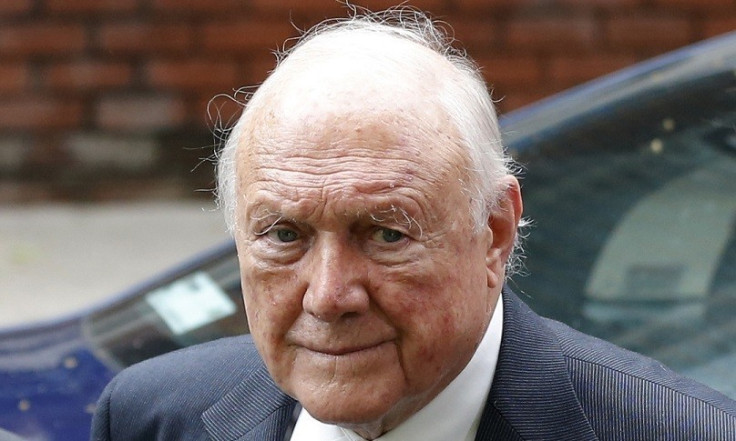 Police say they have received fresh rape allegations about disgraced broadcaster Stuart Hall, who was jailed in July for indecently assaulting girls as young as nine.
Police said a woman has come forward claiming the 83-year-old raped her when she was a young teenager. Four others have also come forward claiming he indecently assaulted them.
Hall will now be questioned by police about the allegations. He faces being re-arrested while in prison.
A Lancashire Police spokesperson said: "We can confirm that we have received further allegations against Mr Hall and we are working closely with the Crown Prosecution Service to determine the most appropriate course of action.
"We take all allegations of sexual abuse seriously and we would encourage people with any information about sexual abuse, or who has been a victim of sexual abuse, to come forward and report their concerns confident in the knowledge it will be investigated appropriately and with sensitivity."
Hall was sentenced to 15 months in jail after he admitted indecently assaulting girls as young as nine between 1967 and 1986. His sentence was increased to 30 months by the Court of Appeal following complaints his original sentence was too lenient.
The former BBC broadcaster, of Wilmslow, Cheshire, pleaded guilty at Preston Crown Court to 14 offences relating to 13 girls aged between nine and 17, after months of denials. One further count of rape and three of indecent assault were not pursued, but were left on his file.
The Crown Prosecution Service (CPS) described the former football commentator as an "opportunistic predator".
© Copyright IBTimes 2023. All rights reserved.