Students and activists in Indonesia blast 'doorless dormitories' proposal by social affairs minister
Khofifah Indar Parawansa had recommended the removal of doors at college dormitories to prevent sexual promiscuity.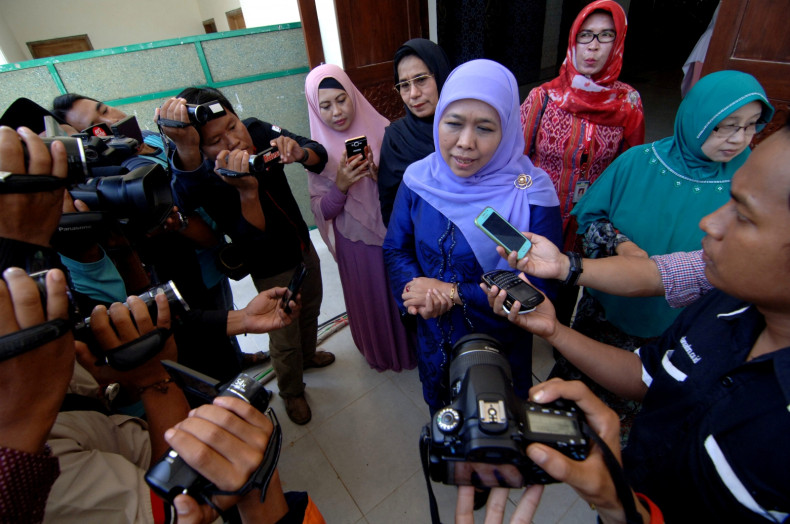 An Indonesian state minister's proposal to remove doors to college dormitories has come in for severe criticism from the country's student community and rights activists. Social Affairs Minister Khofifah Indar Parawansa last week recommended "doorless dormitories" in colleges in an apparent bid to prevent students from engaging in pre-marital or gay sex.
According to local media reports, Parawansa had defended her proposal saying removing the doors would make it easier to monitor any salacious activity in college dorms. She said she got the idea of doorless dorms after her visit to a "very prestigious" university that followed the practice.
"There are no more worries about the possibility of contact between men and men, and women and women," Reuters cited Parawansa as saying. "I have seen how effective this is, and I think it can be made a role model."
She, however, did not reveal the name of the university she visited and drew inspiration from.
The student community and activists in the country have rejected the minister's suggestion.
"Such a plan, if true, obviously does not make sense," said Bonar Tigor Naipospos, deputy chairman of Setara Institute, an Indonesian non-governmental organisation that advocates democracy and peace.
He stressed that a door is required as it represents an individual's need for privacy. "Yet the state, for reasons of morality, wants to smash through that door and make the behaviour and consciousness of individuals uniform."
Dian Najean, a student at the State Islamic University in Jakarta, fears that such a move would put students' safety at risk.
Human Rights Lawyer Nursyahbani Katjasungkana told The Australian that if such proposals get parliamentary approval, it would encourage the making of more conservative laws.
"The state has no right to intervene in the private matters of its citizens," she said. "That's a principle of democracy. We are very concerned not just about this Constitutional Court decision but also because at the same time parliament is discussing a new criminal code which also seeks to criminalise sex outside of marriage."
The country is reported to have a few laws that discriminate against the lesbian, gay, bisexual and transgender (LGBT) community, women and other minorities. According to Katjasungkana, a law in south Sumatra defines same-sex relations as prostitution. And in Aceh, a person can be caned if found alone in a room with someone from the opposite sex under the Sharia law, which was imposed in the province in 2001.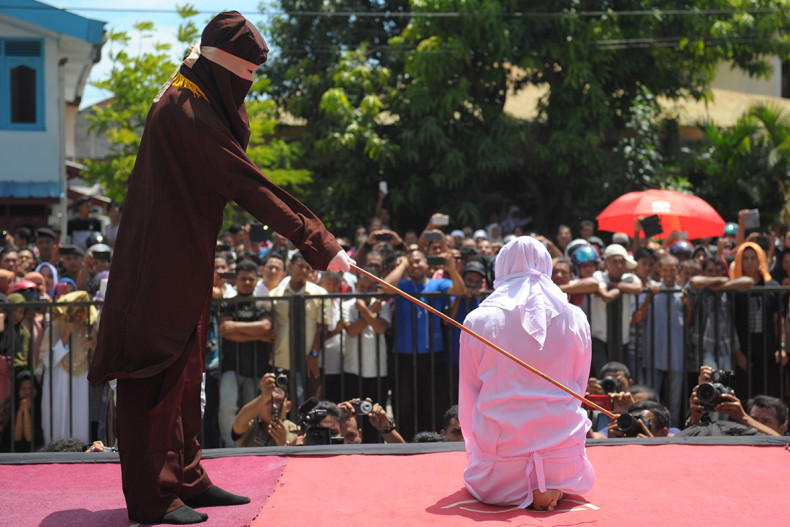 In October, as many as 13 people, including seven men and six women, were caned in front a cheering crowd for their alleged display of intimacy.
Earlier in August, a presidential spokesman said there was "no room" in the world's largest Muslim-majority nation for an LGBT "mass movement to influence other parties to become like them," Reuters reported.