Magha Puja, or Makha Bucha as it is known in Thai translation, is the second most important Buddhist festival on the lunar calendar. It is celebrated on the full moon of the third lunar month, this year falling on 1 March. It marks the meeting of Buddha and 1,250 enlightened disciples, at which Buddha imparted the core principles of Buddhism.
Celebrated in Thailand, people to go temples for special observances, abstain from certain behaviours such as drinking alcohol, offer food to monks and attend an evening Candle Light Procession.
The day marks a significant event as 45 years before the Buddhist era, four special things happened according to their belief. Firstly without any planning 1,250 Sangha followers came to see the Lord Buddha at Wat Veḷuvana in Northern India. All of them were "Arahants', the Enlightened Ones, and were ordained by the Buddha.
It is then thought that Buddha gave an important teaching to the followers on the principles of the Buddhism, called "The Ovadhapatimokha". These included: to cease all evil; to do what is good; and to cleanse one's mind. The fact it was a full moon day is thought to have made it an even more special event.
IBTimes UK explored how followers in Thailand acknowledged and celebrated Makha Bucha this year.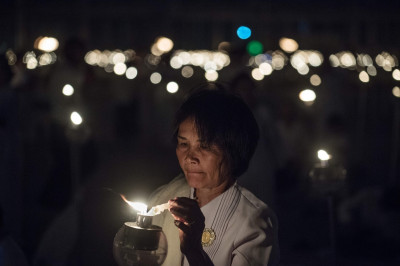 Alcohol sales are banned on this religious holiday, during which abstinence is common. The day is also a national holiday for anyone living in Thailand, thus allowing them to attend ceremonies at a temple.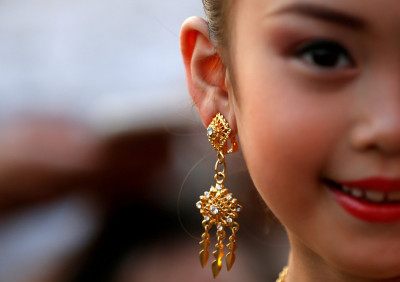 Makha Bucha day was not observed in Thailand until the second half of the 19th century when King Mongkut started a Makha Bucha ceremony in his royal court. The religious ceremony had remained a royal affair for a while before temples nationwide organised events where everyday people could attend.