'Stupid' Ed Miliband Sun Endorsement Triggers Liverpool Labour Cllr Martin Cummins Resignation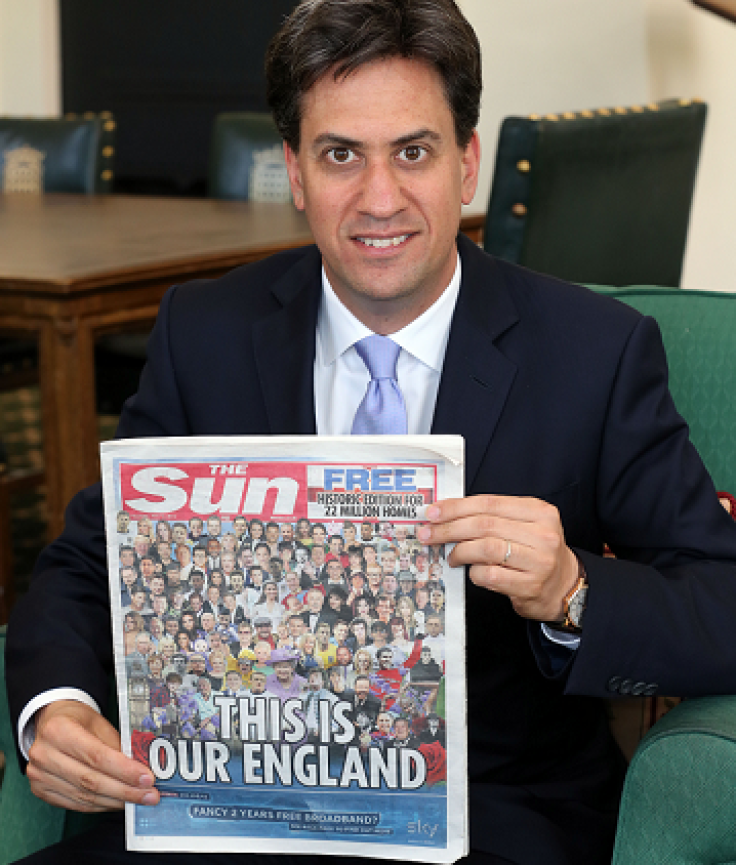 A Liverpool Labour councillor has resigned from the party in protest of Ed Miliband being photographed endorsing The Sun newspaper.
Cllr Martin Cummins, who represents Croxteth, is one of a number of people who have criticised the Labour leader for posing with the special free World Cup edition of the paper which was sent out to 22 million homes across the UK.
Liverpool's Mayor Joe Andersen said he was "hurt and offended" that Miliband agreed to pose with the newspaper which has been boycotted in the city ever since its deceptive coverage of the Hillsborough disaster.
Miliband was forced to apologise for his actions, but maintained he was showing support for England during the World Cup rather than the paper. Margaret Aspinall, chair of the Hillsborough Family Support Group, said the apology came "a bit late" and was a "stupid thing to do".
In his resignation letter to Andersen, Cllr Cummins said seeing Miliband holding the paper had "rocked me to my core".
He wrote: "We are the party of truth, justice and equality and we must stop compromising on our moral foundation just to win votes.
"It is therefore with sadness and sincere regret that I am resigning from the Labour Party.
"I pray that my brothers and sisters within our Labour family will understand my decision."
He added: "This paper's degradation of women on page three should be enough to consign it to history, but the infamy of The Sun's lies and deceit regarding our loved ones who lost their lives at Hillsborough should be enough for millions across our country to shred this deeply offensive rag when it oozes through their letter boxes, stains their hallways and pollutes their lives.
"I believe Ed has listened to unwise counsel in associating himself, and our party, with this degrading publication."
© Copyright IBTimes 2023. All rights reserved.