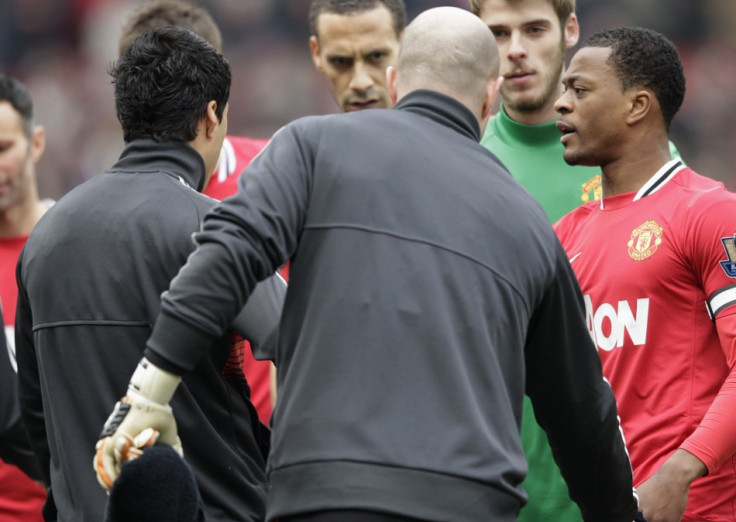 Frank de Boer has admitted Liverpool striker Luis Suarez is capable of doing "stupid things" in the aftermath of his refusal to shake hands with Patrice Evra.
Suarez has come under renewed criticism in recent days after he declined to acknowledge Evra ahead of the Reds' Premier League defeat at Manchester United on Saturday.
The Liverpool forward eventually apologised for his behaviour but the feud, which has been simmering since he was charged with racially abusing Evra in October, continues to overshadow events on the field.
The Uruguay international is no stranger to controversy and has been in trouble with football's authorities before he joined Liverpool in January 2011.
Suarez was banned by the Dutch FA for seven matches in November 2010 for biting PSV Eindhoven's Otman Bakkal and de Boer, who was assistant manager to Ajax boss Martin Jol at the time, has said the Liverpool striker is predisposed to moments of madness.
"Luis is a winner," de Boer is quoted on ESPN. "Outside the pitch he's a fantastic player and person. In the game he does everything to win but sometimes he does some stupid things.
"I don't really know the details of what happened in that [Saturday's] game so I can't comment. But I don't think it was very smart that he didn't shake Evra's hand because it puts more attention on everything."