At least seven Lebanese soldiers were wounded in suicide bomb attacks on two Syrian refugee camps on Friday (30 June).
The attacks involved five bombers who detonated themselves while the soldiers were carrying out raids in the refugee camps in search of militants.
Four bombers targeted soldiers raiding a camp near the border town of Arsal and wounded three soldiers. The fifth suicide bomber detonated himself near al-Qariyeh camp near Arsal. The bomber was accompanied by another attacker who threw a grenade on the Lebanese soldiers, wounding four of them, Al Jazeera reported.
The raids, which are aimed at "arresting terrorists and seizing weapons," are still ongoing, the army command said in a statement following the attacks. The army added that they have recovered and defused four other explosive devices from the militants.
About 70,000 people from the war-torn Syria are reported to be living in refugee camps set up in and around Arsal. Many more Syrian refugees are spread across Lebanon and other bordering countries, with some having fled to European nations life Germany and Italy.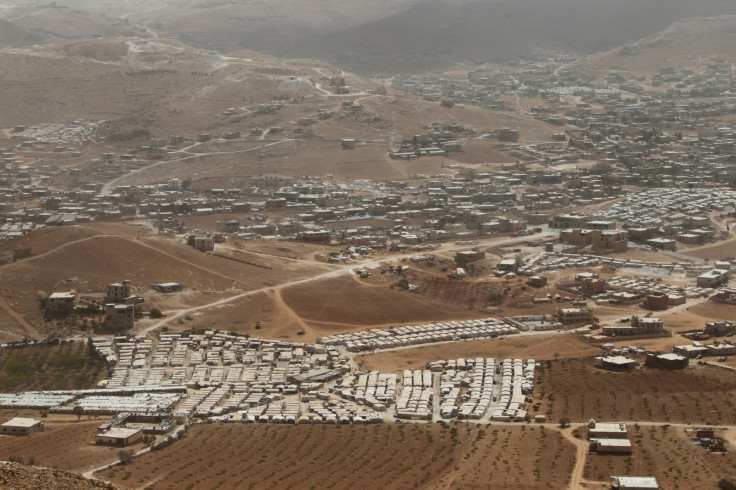 The Lebanon military has tightened security in these refugee camps to prevent an influx of Isis militants and suspected rebels fighting against the Syrian government.
The military reportedly rounded up nearly 150 Syrian refugees from the camps near Arsal in the past weeks on suspicion of links with militants or rebel groups.
The army believes that nearly 1,500 militants from Isis and al-Qaeda-linked Jabhat Fateh al-Sham are still believed to be operating near Arsal, which was overrun by Isis in 2014.
The border region also faces threat from Syrian rebels who were driven out of the area by the Syrian army with support from the Lebanese Hezbollah movement.