Warner Bros' upcoming supervillain teamup flick Suicide Squad has managed to generate a lot of buzz over the last few weeks as several on-set images and videos revealing some of the key players in the film - The Joker, Harley Quinn, Deadshot and even Batman, in action - leaked online.
Fans are wondering what this unique take on the DC comic characters will be all about and, more importantly, how it will connect to the DC Cinematic Universe. Actor Scott Eastwood, who plays a military man in the film, recently spoke to E! News about the movie and teased that director David Ayer "is doing something the world will be really surprised about."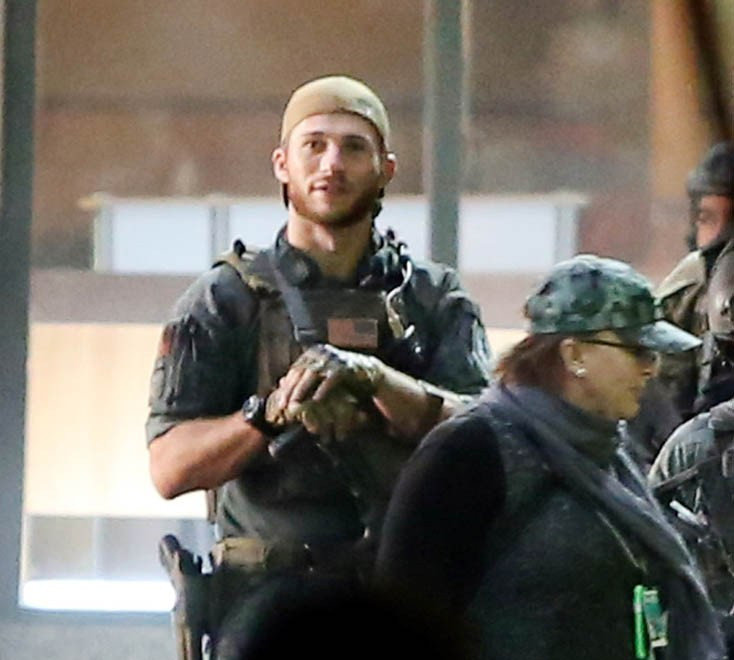 Talking about Jared Leto's Joker in the film, Eastwood hinted that the Oscar winning actor might have taken a method approach to playing the popular Batman villain in the movie.
"I was sort of afraid to approach him because I didn't want to mess with his thing going on," Eastwood told E! News at the Maui Film Festival, where he was honoured with the Rising Star Award. "But I knew him before. I met him before he was The Joker. I just met him as Jared Leto. So I didn't know if I wanted to mess up his thing."
The actor also went on to reveal that all the cast members on the movie are doing their own stunts. "[It's] really physical," Eastwood said. "David is a very physical film maker. He wants everyone doing their own stuff and he doesn't hire guys who aren't willing to do that."
Apart from Eastwood and Leto, the ensemble cast of Suicide Squad includes Margot Robbie (Harley Quinn), Will Smith (Deadshot), Joel Kinnaman (Rick Flag), Jai Courtney (Boomerang), Viola Davis (Amanda Waller), Cara Delevingne (Enchantress), Jessie Eisenberg (Lex Luthor), Adewale Akinnuoye-Agbaje (Killer Croc), Raymond Olubawale (King Shark), Jay Hernandez, Ike Barinholtz, Jim Parrack and Adam Beach.
Suicide Squad is slated to be released on 5 August 2016.