Most DC Comics fans know what to expect of eagerly-anticipated movie Suicide Squad by now, what with numerous trailers having landed since July last year. A group of iconic baddies are forced to band together in order to carry out dangerous black ops missions on behalf of Viola Davis' Amanda Waller. One thing that's remained somewhat of a mystery however is the exact role Jared Leto's The Joker will play in the film... that is until now.
Not that The Joker ever really needs a sound motive for any of the psychotic chaos he creates – 'some men just want to watch the world burn' after all – but a recent report from Entertainment Weekly claims that the Crown Prince Of Crime will find himself up against the 'Worst Heroes Ever' in his pursuit to reunite with former accomplice and girlfriend, Margot Robbie's Harley Quinn. The publication also goes on to say that the super villain will enact "a laser-like plan" to find his "true love".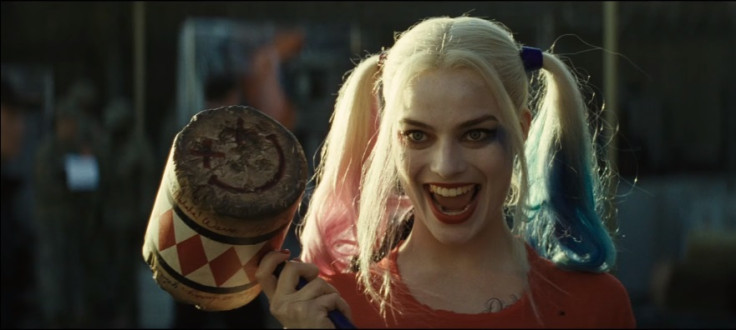 In the original comics, Joker and Harley are one of DC's most well known couples, with various issues over the years detailing their somewhat volatile relationship. Throughout, Joker has often only kept Harley around simply to help him carry out his various crime-filled plans, because she entertains him from time-to-time and more darkly, for someone instantly available to him to be abusive to.
Given that there's arguably not much in the way of romantic love there, from the Joker's side at least, why is he so hellbent on getting Harley back in Suicide Squad? Or more accurately, what does she possess that might aid him in the long-run (and in potential sequels, no doubt)? It has to be something worthwhile, otherwise he wouldn't risk getting captured by the authorities or having to fight the other bad guys.
Official images have previously revealed that fans will see The Joker presumably meeting Harley back when she was a psychiatrist at Arkham Asylum, before he went on to manipulate and torture her into becoming one of his most unhinged and devoted allies. Even from the trailer, we see him dunking her into a vat of chemical-looking liquid. What else will Batman's arch-nemesis put her through? Or more interestingly, will she join in with his antics willingly?
Directed by David Ayer, Suicide Squad is scheduled for release in both UK and US cinemas on 5 August 2016.
For more entertainment news follow A-List on Twitter @Alistinsider