After 26 years, fans might get to see another take on The Joker's origin story on the big screen in Warner Bros' upcoming super-villain team-up flick - Suicide Squad.
Tim Burton's Batman, which released in 1989, featured the iconic villain's journey from being a mobster to the psychotic Clown Prince of Gotham. The role was essayed brilliantly by Jack Nicholson.
Now, looks like director David Ayer will be presenting his own take on the origin of Joker (Jared Leto) in Suicide Squad. This latest plot update comes in the form of a leaked on-set image (below) which reveals that a scene will take place at Ace Chemicals. "For those who don't know, Ace Chemicals is where the Joker fell into a vat of chemicals, giving him his trademark white skin, green hair, and red lips," states Batman-News.
The on-set image was shared by Ingrid Kleinig, who is Margot Robbie's stunt double in the movie. She posted (and has since deleted) the photo on Instagram.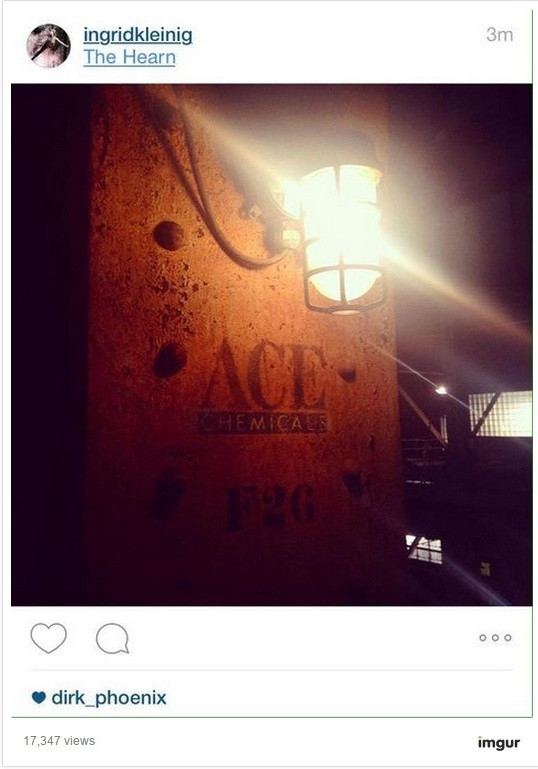 According to the website, other members of the Suicide Squad crew posted photos from the Ace Chemicals set as well. You can click here to view them.
Suicide Squad is slated to release on 5 August 2016. Check out the trailer below:
Apart from Leto, the ensemble cast of Suicide Squad includes Margot Robbie (Harley Quinn), Will Smith (Deadshot), Joel Kinnaman (Rick Flag), Jai Courtney (Boomerang), Viola Davis (Amanda Waller), Cara Delevingne (Enchantress), Jessie Eisenberg (Lex Luthor), Adewale Akinnuoye-Agbaje (Killer Croc), Raymond Olubawale (King Shark), Jay Hernandez, Ike Barinholtz, Jim Parrack, Adam Beach and Scott Eastwood.